Is your Google Chrome not behaving correctly? Do you often see crash messages while using Chrome? If you notice Google Chrome crash, there can be many reasons for this but this is something you can fix. Here are some of the useful ways to repair Google Chrome.
1) Check for Crash Reports
Type Chrome://crashes in the address bar of your Google Chrome and press Enter. You will see a list of crashes along with details of when they occurred.
[leaderad]
2) Reinstall Chrome
The easiest way to fix Google Chrome is to uninstall the earlier version and install the latest version of Chrome. For this, go to Control Panel and uninstall it. Now, use Internet Explorer or Mozilla Firefox to download it. Click on the installation file and make Chrome your default browser. You can sign in to your Google account and see if your issue has been resolved or not.

3) Remove Unwanted Programs
Google has recently launched Software Removal Tool that helps you clean up your Chrome. Learn more about how to remove undesired programs from the browser by clicking here. It is quite useful in preventing crashes and misbehaving of Chrome.

4) Malware Scan
Malware and virus can also interfere with right working of Google Chrome, thus causing crashes. You should get a good antivirus for your system and scan it regularly to ensure that Google Chrome and other functions perform correctly.
5) Disable some extensions
Go to Chrome://extensions and you will see a list of extensions installed on your Google Chrome. You can disable all of them and then enable them one-by-one to find out the one which is causing the problem. Restart Chrome and if still issues persist, this implies that extensions are not the reason for Google Chrome misbehaving.
6) Check your Proxy settings
Bad proxy settings can also cause connection issues and resetting them is one of the ways to fix Google Chrome crash. For this, go to Settings> Show Advanced Settings> Network> Change Proxy Settings> LAN Settings. Here, make sure that the checkbox that says Automatically detect settings is checked.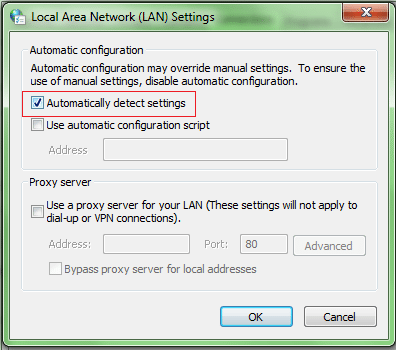 7) Switch to a New Profile
Sometimes, Chrome crashes due to a corrupted profile. To fix Google Chrome, you can create a new profile for Chrome's settings and see if the crashes continue to occur in this profile as well or not.
How to do you deal with Google Chrome crashes? Do you face them very often? Share your views with us in the comments section below.