If you are struggling with a single drive and desire to have more drives option according to your desired amount of space in your system, then you need not to worry. Just follow these simple steps to partition a hard drive in windows. Following these 10 steps would not take much and the partitioned drive will be generated quickly on your system.
[leaderad]
These are the 8 easy steps for hard disk partition:
1) Open your computer or laptop wait for a minute until your windows are loaded and desktop screen is available for you.
2) Now click on Start Menu button on the lower left hand side in the taskbar selecting and right clicking on Computer option for Manage. Your computer management window will open.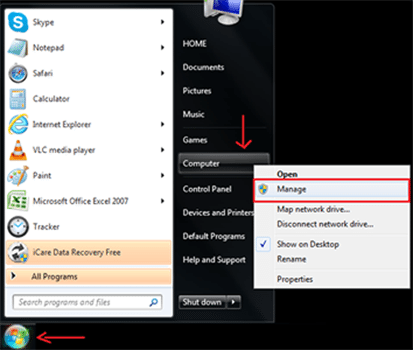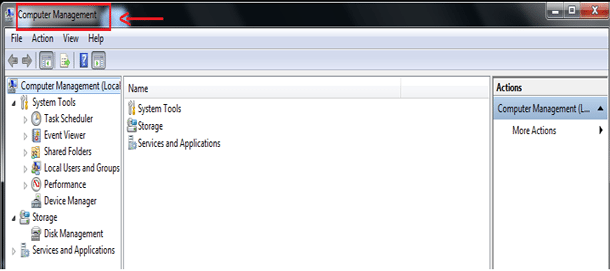 Or you can click on Start Menu –> Search Bar and type for Computer Management in the search field. Your computer management window will open.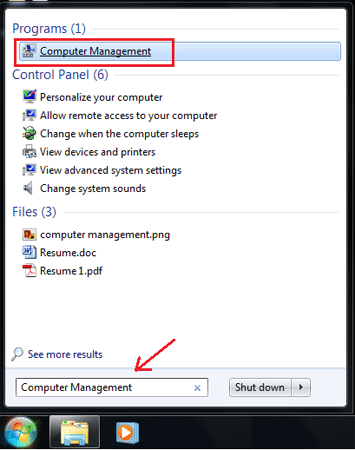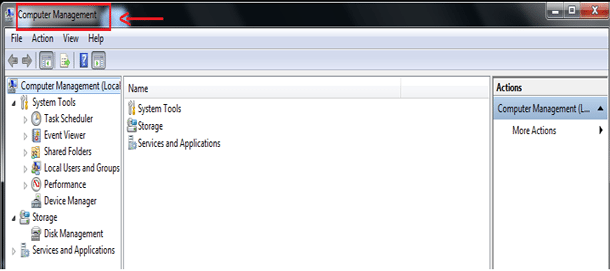 3) In computer management, click to Disk Management to open all drives/disk available in your computer.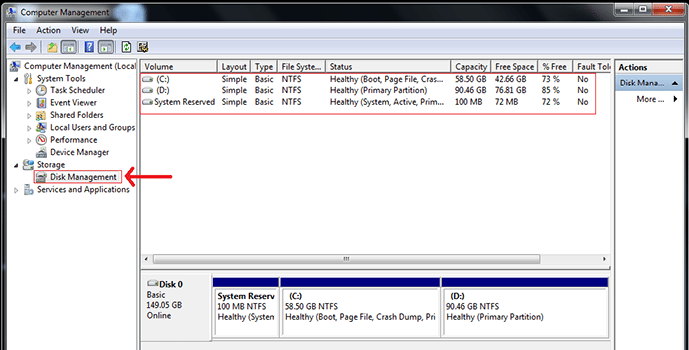 4) Select the disk you want to partition. Like D is selected in the below image.
5) After selection, right click on the desired disk for Shrink Volume option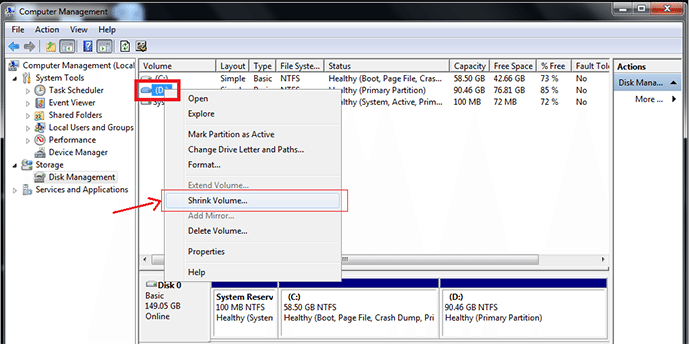 6) A new window appears asking for the amount of space to shrink in MB (Mega byte, 1 MB = 1,024 KB)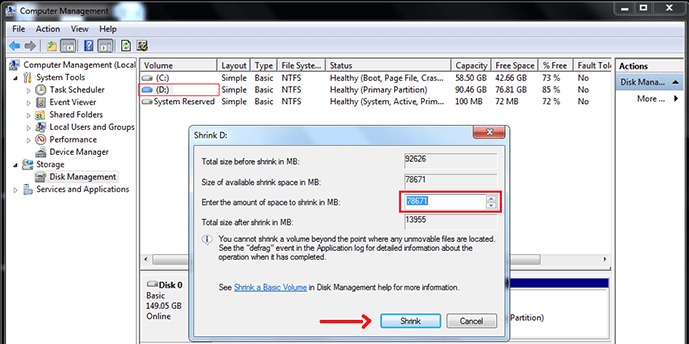 7) Enter the shrink size in the area provided and click on Shrink button for the next and final step
8) Lastly, a Volume Wizard opens asking for formatting of the volume. In the wizard, select from the options and click on Next button to end up the process. Your new disk is ready to use.
Format this volume with the following settings:
File system: NTFS
Allocation unit size: Default
Volume label: New Volume
So, these were the easy ways to partition a hard drive in Windows. Hard disk partition helps to separate your operating system from data, thus reducing the chances of your data being hacked or corrupted. Share your views with us in the comments!