PDF files form a good way of preserving the content of document, but many times they cause hassle when trying to include them in another document. Also, they require an external application like Adobe Acrobat Reader or any other variants to view them. Converting them to JPG provides you an easy way to view it without requiring any separate program to open it. Browsers display images automatically while handling PDF documents requires external application or plugins.
[leaderad]
There are many benefits that come with JPG files such as offline applications do a better job of handling images as compared to PDF documents. Here, we cover several ways to convert PDF to JPG.
1) Convert PDF to JPG online
Go to Google and search for "Convert PDF to JPG" and you will find a handful of choices for converting your PDF files. There are no installations required and you just need to upload the document and you are done. Zamzar is one of the popular file converters and follows a simple process of converting files. Just choose the file to convert it to JPG and enter your email address to get the converted file.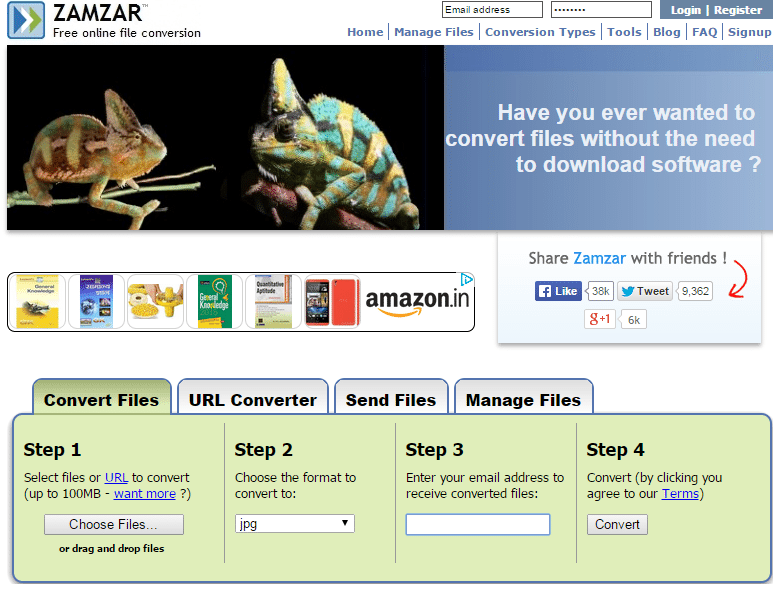 2) Using Photoshop or GIMP
You can use Photoshop to convert PDF to JPG. You can load the multiple pages of your PDF file as Layers or Images. You are given the option to select images so that each page works as a separate image file. Click File and select Save As. Choose JPG as the file type. You can also choose the quality of the JPG you want to make.
3) Using Google Drive
Login to your Gmail account and upload your PDF document to Google Drive by clicking the upload button around the top left.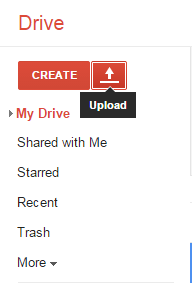 When the document upload is complete, open to view the document. You will see that the document is displayed after a while it takes to load. Zoom to maximum value to have the best quality. Click on the magnifying glass icon and click on the page of your document preview, that you want to convert to JPG. Right click on that link and select "open image in new tab" and there is you image ready to save in the desired format.
If you use some other ways to convert PDF to JPG, feel free to share with us in the comments.