With Nokia Lumia 520 being an affordable and popular Windows Phone, the demand is rising. Despite the price, it needs even more protection as compared to other flagship devices as they are likely to be more used or passed on to kids and young teenagers. So, to protect your Nokia Lumia 520, there are good choices for mobile phone cases and covers and we have picked up durable and stylish Nokia Lumia 520 cases.
[leaderad]
Here are the best Nokia Lumia 520 Cases:
When choosing a case to protect your mobile phone, it is important to be realistic about the costs involved. As these will be developed for use solely with one particular model of phone, they provide a superior fit. FlexiShield Nokia Lumia 520 Gel Case is a nice choice and it provides slim fitting and durable protection against damage. It is made from flexible gel material and gives extra grip to avoid dropping. It is among popular Nokia Lumia 520 cases available in market today.
Price: $10.49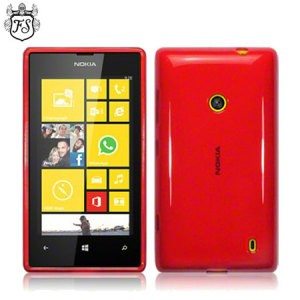 This is another nice choice when you are looking for case for Nokia Lumia 520. This mobile case features the newest cute cartoons and is durable. Do not worry; you have many choices of cartoons and can go for the one that appeals you the most. Here's a picture of one of the cartoon hard back case cover for your Nokia Lumia 520.
Price: $6.99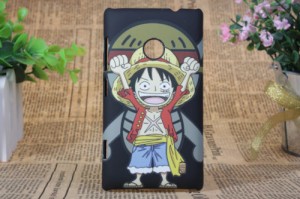 This is a high class premium Dual Protection Impact Case cover with Kickstand. Its hard-shell outer case offers great protection and inner layer of soft silicone provides shock-absorbing protection. It is a stylish, sleek and good case for your Nokia Lumia 520. When you are looking for a great way to protect your phone from scratches and dirt, it is just the right choice.
Price: $ 4.69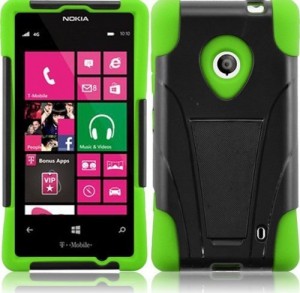 Here is one of the best Nokia Lumia 520 cases. This handcrafted genuine leather case features exclusive high-end design. The case feature precision cutouts to offer complete access to all connectors, ports and camera. When you want to give an elegant and exclusive look to your Nokia Lumia 520, it is a stylish choice.
Price: $39.99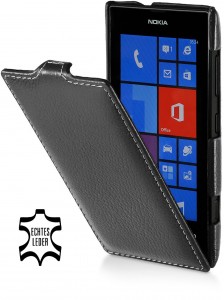 This is another stylish case for Nokia Lumia 520. It protects your smartphone with its stylish black genuine leather book type case by PDair. The product is made from high quality leather and is hand stitched for superior quality. The case features a side opening like a book cover, thus making it easy to access your phone. It efficiently protects your phone from scratches. This cover has been selected in our list of Nokia Lumia 520 cases for its excellent durability and fade-resistance quality.
Price: $42.99
All these five Nokia Lumia 520 cases are equally valid and a lot will depend on exactly who is going to use the phone. We hope that you liked our list of best Nokia Lumia 520 cases. If you have some other cases to suggest for, please share your views in the comments section.