BBM – BlackBerry Messenger – is a messaging service that allows you to send and receive instant messages in seconds over the internet. The app also supports video and voice calling facility.
BBM used to be an exclusive messaging service for Blackberry phone owners. But, later it was opened up to iOS and android versions to act as a rival to similar messaging services. A beta version of BBM is live, and the full BBM app will launch in the next weeks for the Windows Phone.
[leaderad]
The app description at Windows Phone Store reads, "BBM for Windows beta. We're getting ready to welcome Windows Phone users to the BBM community. BBM brings you together in the moment with friends and family through instant chats, picture sharing, voice notes and more."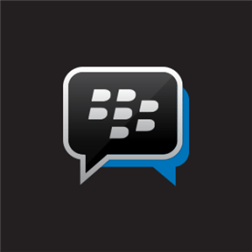 How to get BBM for Windows Phone?
For now, the app is in a filled-up closed beta and you can register to join the waiting list. Blackberry says that it will open the app for everyone in the coming weeks. With Blackberry making it available in private beta, users will need an invitation in order to sign up.
A Blackberry spokesperson explained, "We have been using the Windows Phone storefront to help conduct a closed internal beta to test the BBM for Windows Phone app.
"We plan to use the Windows Phone store to facilitate a broader external beta in the coming weeks. Only users who have been whitelisted to participate in the beta will be able to install the app. More information on how to participate in that external beta will be available through the BBM blog shortly."
What to expect from BBM for Windows Phone?
The initial release will focus on basic functionality, such as conversations, shared contacts, shared lists and group photo albums. The other functions like stickers, BBM Channels, voice chat, location sharing, and more will be added later. You will be able to swipe through each section, and can pin any contact directly to the Start screen for much faster and quicker access.
The BBM app will have three main sections: Contacts, Chats and Feeds. Feeds section includes recent contact activity and the Chats section will list all ongoing conversations. Contacts will let you find friends and create groups.
According to the listing, BBM will work with Windows Phone 8 and Windows Phone 8.1.
Wrapping Up
BBM for Windows Phone will benefit both Blackberry and Microsoft. While Microsoft will get another popular application to its Windows Phone Store, BlackBerry will be able to further expand its BBM and compete with rival messaging services like WhatsApp and Line.
Share your thoughts with us in the comments section below.