The Windows Phone Store is home to a large number of apps and the number is increasing with new passing day. Windows Phones have a lot of great apps for discerning music makers as well as music lovers. If you are looking for music players for your Windows Phone, here's a list of some of the best windows phone apps for music lovers.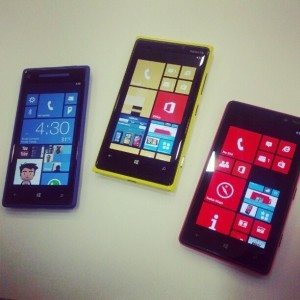 Explore our list of top windows phone apps for music fans:
1. All Music Unlimited PRO
This app has changed the way windows phone users consume and download music. With this app, you can create unlimited playlists, start every song from wherever you want, and get an enhanced user experience on every step. It is a feature-packed app for all music fans to get all the features they require from a downloader app.
2. Nokia MixRadio
Nokia MixRadio brings to you free, personalized music with zero advertising to Windows Phones. It includes hundreds of handcrafted mixes, create a mix, gigs, MP3 store and player and there's also a feature to save your favorite mixes for offline playback. Thus, you can listen to your favorite tracks even without an internet connection.
3. Beem Plus
Here comes another great windows phone app for music lovers. Beem Plus is a leading digitally imported radio client for Windows Phone. It is the best streaming clients for all EDM needs. It also supports track recording and has OneDrive and Last.fm integration.
4. Music Player
Want to get access to your entire music library instantly? Music Player is the perfect windows phone app. You can view all songs listed on one page for easy and convenient selection. It has an integrated web browser that searches for the lyrics of currently playing songs.
5. Music Cloud
When you are looking for a feature-packed downloader application, Music Cloud offers you a perfect solution. It offers you access to free unlimited songs and mixes. Also, you can save songs to phone's media library or memory card. Some of the exciting features of this windows phone app include listening and downloading hottest music; convenient search for songs; multiple download options with progress bar and more.
6. Music Tube
Music Tube is a must-have in our list of top windows phone apps for music. It is an efficient tool for downloading YouTube videos and converting them into Mp3 files. You can create your own tracks, songs or sound bites from any YouTube video. Also, you can build custom playlist and enjoy your favorite tracks on your phone at all times.
7. TTPod
TTPod is a powerful music player where you can export download songs to Music + Videos. It plays music from phone's database and has feature of playing songs online as well. You can search lyrics online and add artist images.
Liked our collection, or do you feel a windows phone app that should be a part of this list? Share your views in the comments. We would love to hear which apps you use.