ZenFone AR Now in US
Asus has now revealed that the unlocked variant of Asus ZenFone AR is now on sale for starting price $599 in US. The unlocked version of the device can be bought from Amazon with 6GB RAM and 64GB storage costing $599 and the one with 8GB RAM and 128GB storage for $699. One can expand the storage of both variants via microSD card up to 2TB. Let's have a look at its features:
Display and Design
ZenFone AR flaunts a 5.7-inch super AMOLED display with resolution of 1440 x 2560 pixels. It is perfectly suited for Daydream and other VR accessories. It is capable of Daydream VR in addition to AR. The back of the smartphone is covered in soft leather. On the bottom, it houses a standard 3.5mm audio jack, a five magnet speaker and USB Type-C 2.0. As far as the thickness is concerned, it is 4.6-8.9 millimeters thick.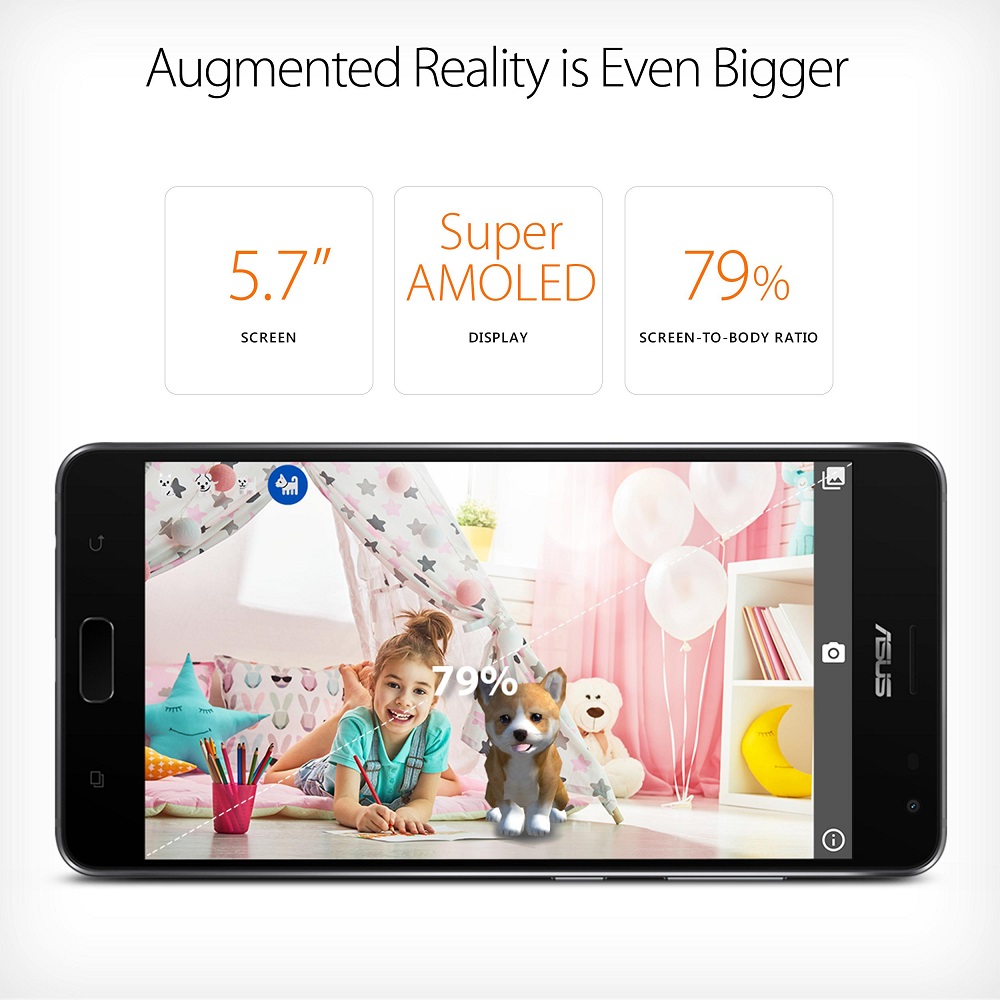 Immersive VR Experience
Asus ZenFone AR is the first smartphone to feature both Google Tango and support for Google Daydream VR into a single handset. The smartphone is designed with single-minded focus on both virtual reality and augmented reality experiences. It is backed by unique array of sensors and computer vision software to interpret images, videos and motion. Thus, the device is able to determining distances between itself and the obstacles. The phone perceives depth, tracks its motion and allows you to immerse yourself in AR like never before. With its super AMOLED screen, fast graphics and high-fidelity sensors, the phone immerses you in incredible virtual new worlds.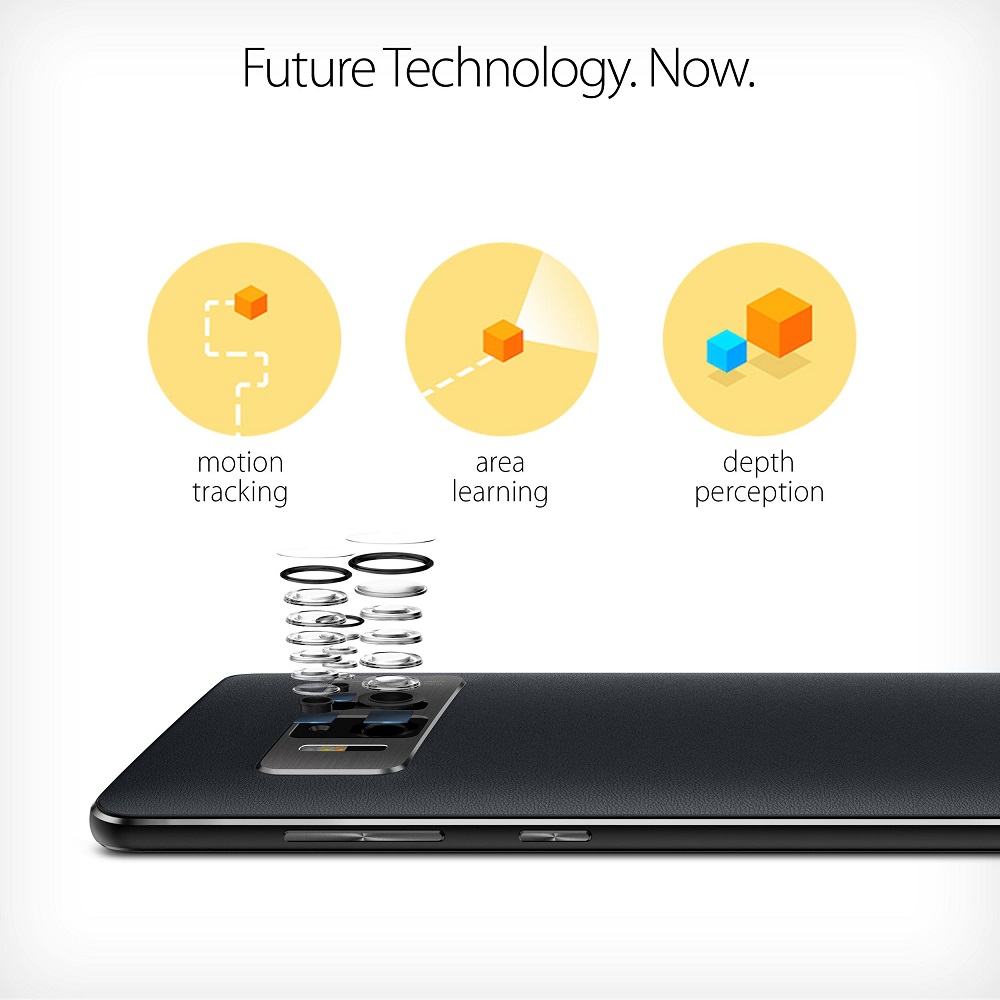 Tri-Cam System
It houses ZenFone's Tri-Cam system with one camera of 23-megapixels. The second one uses motion sensing technology to track the location as it moves and the third camera uses infrared technology to measure distances between the objects. The motion tracking camera is capable of tracking the motion while the depth sensing IR sensor sees the depth between the objects. The optical and electronic image stabilization ensures blur-free clicks and lets you capture images in the finest quality.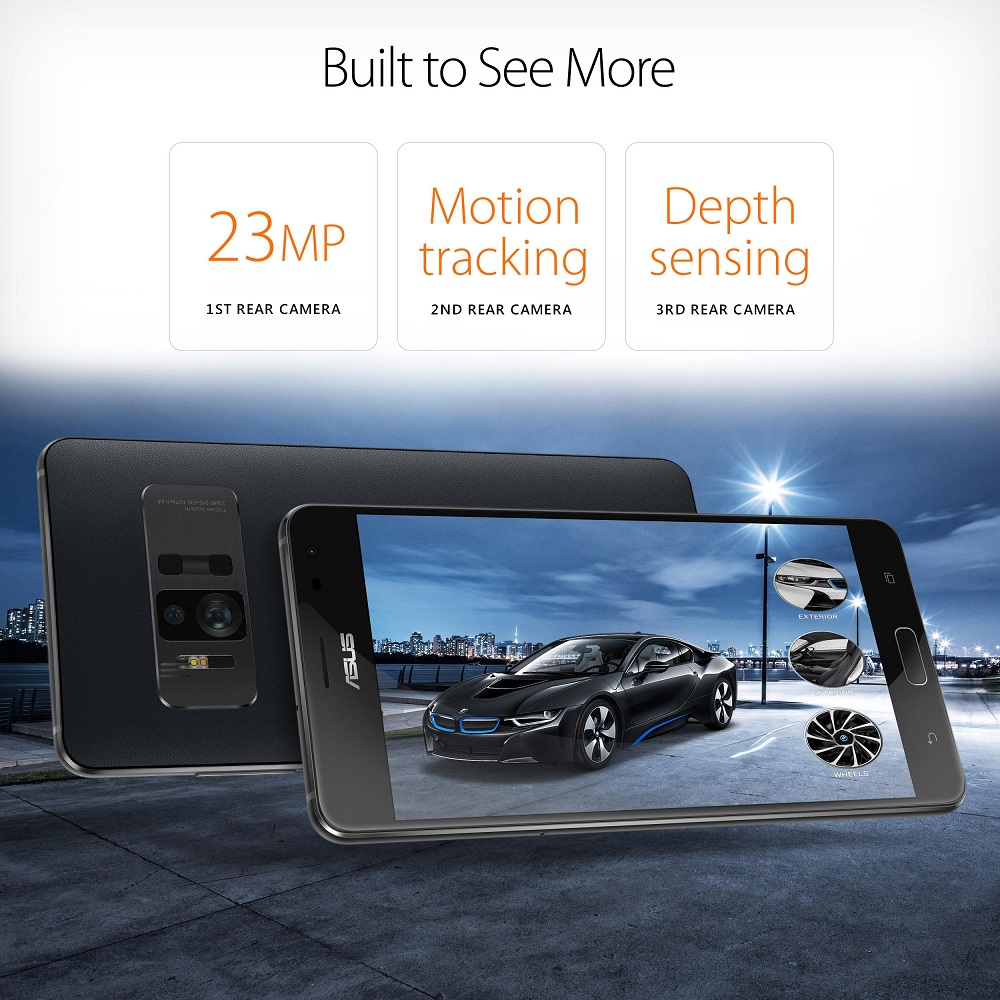 Processor and Battery
Under the shell, it is powered by Qualcomm Snapdragon 821 chipset along with 6GB or 8GB of RAM. The storage options are 64GB or 128GB. The smartphone is backed by 3300mAh battery.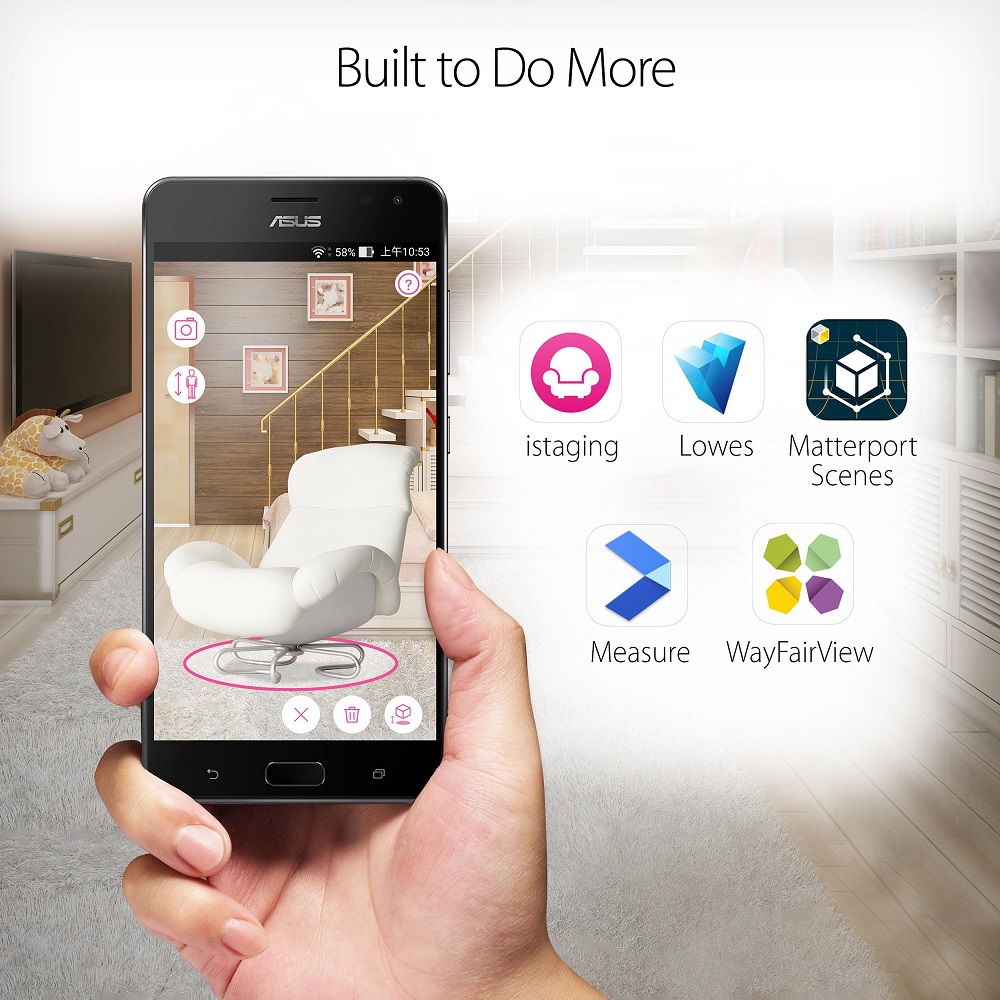 Buy it from Amazon
A quick look at specifications of Asus ZenFone AR:
Specifications
Details
Display
5.7-inch
Resolution
2560 by 1440 pixels
Processor
64-bit Qualcomm quad-core
Operating System
Android 7.0
RAM
6GB/8GB
Storage
64GB/128GB
Camera
Rear Camera: 23MP
Front Camera: 8MP
Battery
3300mAh
Price
$599
Available at
Amazon
Buy it from Amazon
What are your views about ZenFone AR? Let us know in the comments.