Ringly Aries – Beautiful Wearable
Ringly is a leading smart jewelry maker and keeps on refreshing its portfolio with high-tech accessories. The company offers a smart jewelry device called Aries. It is a beautiful bracelet which comes with activity tracking capabilities. The smart rings by Ringly were among the first wearables that were specifically been designed for women. Ringly Aries smart bracelets use the same semi-precious stones and high quality metals like the smart rings. Let's have a look at features of smart bracelet:
Great Design
These days, the smart wearable market is not only limited to smartwatches and fitness bands but smart jewelry is also catching the attention. Ringly Aries bracelet has a bangle style with a clasp next to the gemstone. It is easy to take it on and off. The size of gemstone on the bracelet is almost the same one as was seen on the first smart ring. The bracelet looks like a normal piece of jewelry that any woman can wear. The entire collection comes in a variety of sizes to fit every wrist: big or small.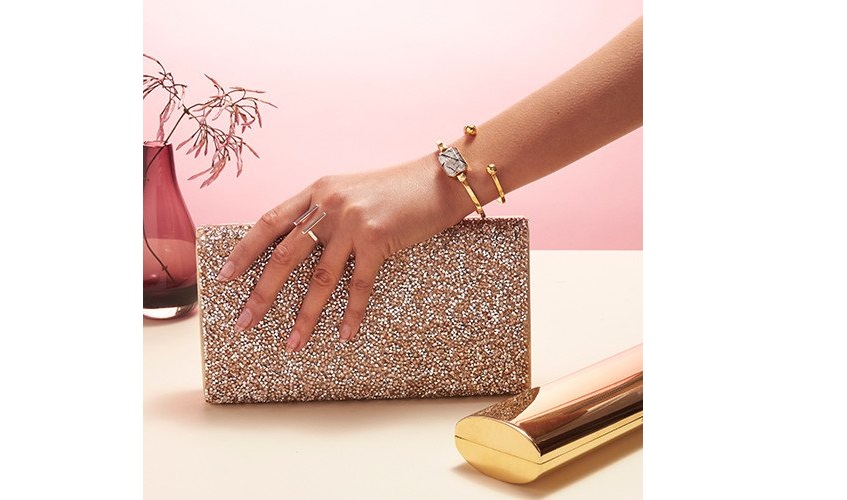 Customize Smartphone Alerts
Ringly Aries bracelet lets you keep tabs on notifications as well as smartphone alerts. You can customize the alerts for texts, apps and calls. One can also select from four different vibration patterns and five subtle notification colors. Ringly works with more than 100 apps including your default messaging app, your calendar, Uber, Snapchat and many more. You can customize notifications and decide which ones to enables and how many buzzes you want for each alert.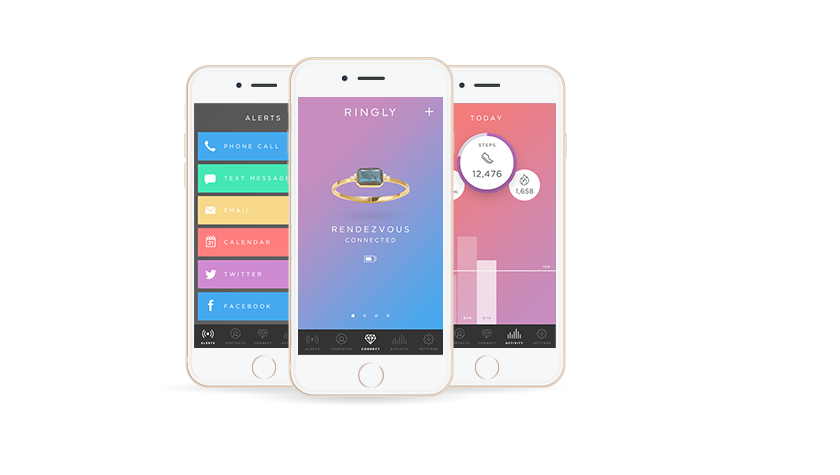 Fitness Tracking
The smart bracelet has fitness tracking features as well. Ringly has added the support for step tracking as well. It is capable of accurately recording your steps taken, the distance traveled as well as the number of calories burned.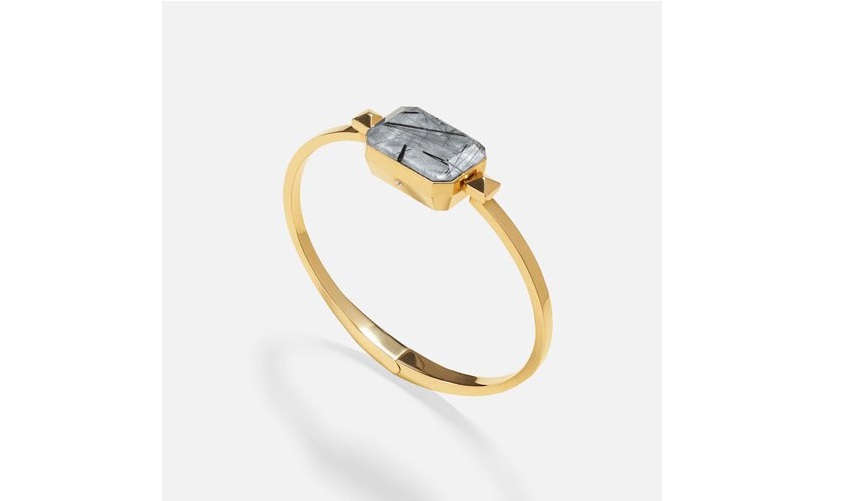 Other Details
This iOS and Android compatible bracelet pairs well with your smartphone via Bluetooth. You can customize the notifications for texts, calls as well as apps using the app. It also allows you to add contacts as VIPs which implies that the bracelet will buzz or light up when such contacts call you. To recharge it, use the charging stand that comes with it.

Buy it from Amazon
A quick look at specifications of Ringly Aries:
Specifications
Details
Dimensions
S/M: 6.5 inches
M/L: 7.5 inches
Gemstone
Pyramid-cut Lapis
Notifications
Yes
Battery Life
24-48 hours
Compatible with
iPhone 5 & up
Android 4.3 & up
Activity Tracking
Yes
Base
14k gold plated
What's Included
Aries Bracelet
Bracelet Charging Box
Micro USB Cable
Price
$245
Available at
Amazon
If you are also fitness freak and loves beautiful pieces of jewelry, buy it from Amazon for $245.
Share your views with us in the comments.