A common problem faced by many of us while using automate spelling or grammar checker is that such tools do not offer professional level of writing. There are many instances when the spellchecker makes the entire meaning of our sentence different and in some cases, useless. What about a service where humans proofread your content? Isn't that sounds amazing! eAngel has made it possible. The company offers professional proofreading services with each text being corrected personally by their language experts.
About eAngel Human Proofreading
eAngel Human Proofreading Android app lets you enjoy professional proofreading services for personal and professional emails. With one click, the text is send to their language experts who personally corrects it and make it sound professional. Obviously, humans have a far better grasp of the language than computers with their algorithms and thus, the emails coming out looking all better than to have it run through a spell checker.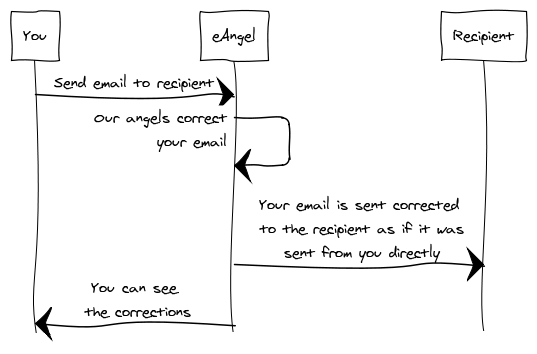 The app has been designed to go beyond language skills and create clear channels of communication. The professional teams of language experts are dedicated to removing barriers for accurate correspondence between persons. Their services are useful for business professionals, students and individuals living with disabilities that interfere with language skills. They let you achieve professional level of writing with their proofreading services. each email is corrected personally and carefully by one of their language experts.
eAngel is an online company that is known in the industry for providing proofreading services for professional and personal emails. They hire human proofreaders to proofread in five languages which include English, Spanish, French, German and Hebrew. Recently, the company has released its android app for the users.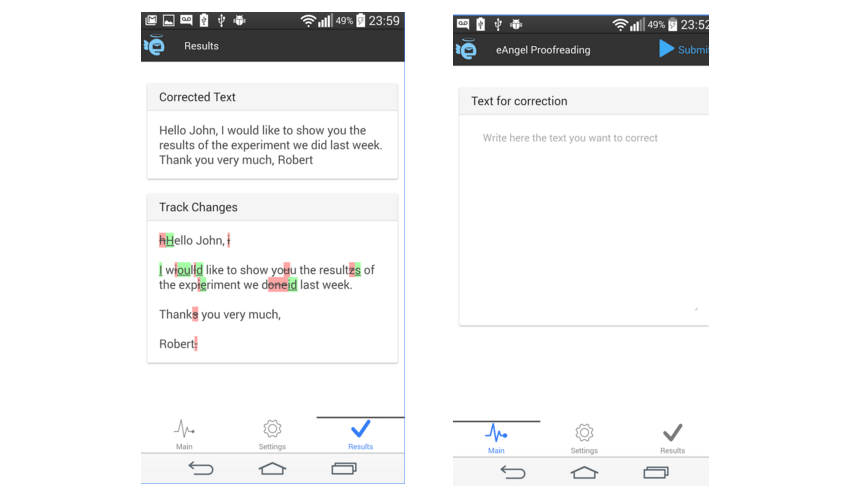 Amazing Features:
Simple to use
Fast proofreading service
Enriching interface
Cost effective
Some useful insights about eAngel Human Proofreading:
Cost: Free
Ratings: 4.6 out of 5 stars
Publisher: eAngel
Size: 4.5M
Requires Android: 4.1 and up
Download eAngel Human Proofreading
Do you like the concept behind eAngel Human Proofreading app? Give it a try and let us know how you feel about it in the comments.