Pebble has introduced a new smartphone that has a round watchface. Pebble is known for its Pebble Time and Pebble Time Steel smartwatches and has this time come up with first circular device, the Pebble Time Round.
The company claims that Pebble Time Round is thinnest and lightest smartwatch available. It weighs only 28 grams and measures 7.5mm. Priced at $249, the smartwatch can be reserved via the company's official website. It will start shipping in early November and will be available via retail in US and Canada around the same time. The company will ship worldwide via networks like Amazon, Best Buy and Target.
The smartwatch will be available in a variety of band sizes, designs and watch finishes. It comes in different color options – Black, Silver and a special-edition Rose Gold exclusively for 14mm band size. It is made entirely of metal except for the strap and the face of the smartwatch is 38.5mm. The display is surrounded by a large bezel. The company claims "days-long battery life" and it features minutes-quick charging which charges a day's worth of use in just 15 minutes.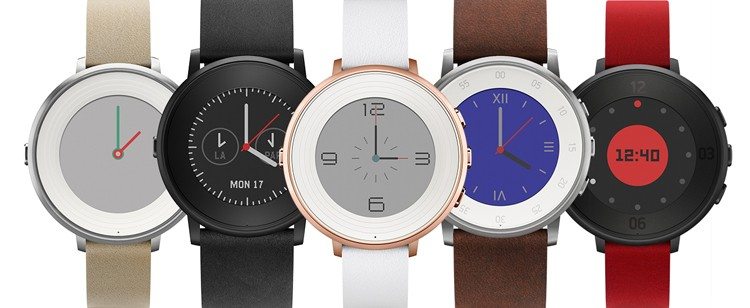 "The Pebble Time Round features days-long battery life, minutes-quick charging (just 15 minutes to get a day's worth of use), and splash resistance for rainy days," said the company.
Pebble Time Round will ship with a color e-ink display and is compatible with both Android and iOS devices. Like other watches in the Time range, this Pebble Time Round has a microphone for voice action, a 64-color display with backlight, and splash resistance.
Pebble is offering two different versions of the Time Round, one focused towards male audience and other towards female buyer. Though the overall size and shape of the two versions is same, the men's watch has a 20mm strap and women's version is 14mm.
Pebble has reconfigured its Timeline to refresh an entire page as you scroll. It lets you text wrap naturally on the round screen and maximizes how much information can be displayed on small screen. Along with this new smartwatch, Pebble has also launched a new SDK that allows developers to modify apps according to the round screen.
Thanks to its thin profile and light weight, it seems to be very comfortable to wear. It looks like a normal watch and can be worn on any day. Many people may criticize the large bezel, but other than that, there's no complain when it comes to designing of Pebble Time Round.
What are your views about this new smartwatch? Do you think that it is a strong competitor to Apple, Motorola and others? Share your thoughts with us in the comments!
If you like our content, please consider sharing, leaving a comment or subscribing to our RSS feed to have future posts delivered to your feed reader.

Please follow us on twitter @CodeRewind and like us on facebook