When it comes to font selection, we have plenty of choices ranging from creative to traditional fonts and more. But at times, you really want to create your own font which mimics your handwriting. Luckily, it is easy to create a font for your business or personal use. Here is the simple way to create unique fonts which reflect your personality and style.
FontStruct offers you the easiest way to design and share fonts, for free. You can also view and downloads fonts that are created by other designers. Today, we take a look at this font creation app and how to create a font with it.
Sign Up
The first step is to sign up with their service. It is pretty simple to activate your account. The site has an easy user interface and modern appeal. Just choose your username, fill in your email and select the password. With your email confirmation, you will be able to sign in at FontStruct.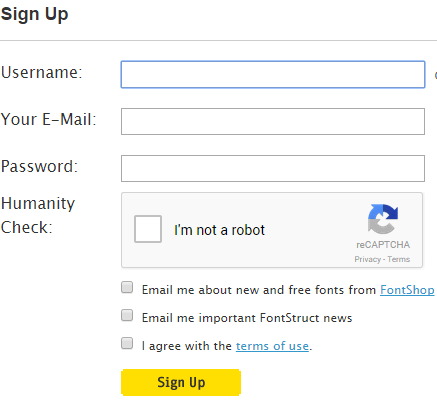 The application has a clean and beautiful interface. When you log in to your account, you will click on FontStructions and see the option to Create New FontStruction.

Now, you will be prompted to choose a name for your font. You can also change that name at later stage.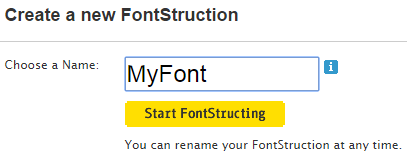 You will see the menu with tools, letter selection and zoom level. To build your font, select a brick from the panel and click in the grid using the baseline. You can use different bricks and they will be added to My Bricks panel for quick selection again.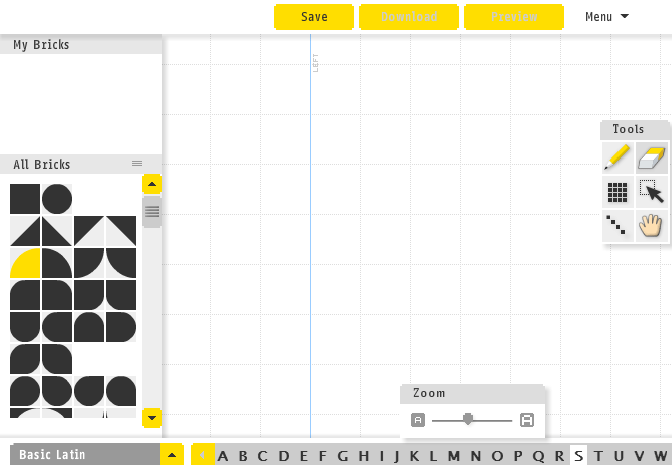 Under the Menu section, you will see the option to edit, view, modify or export the file.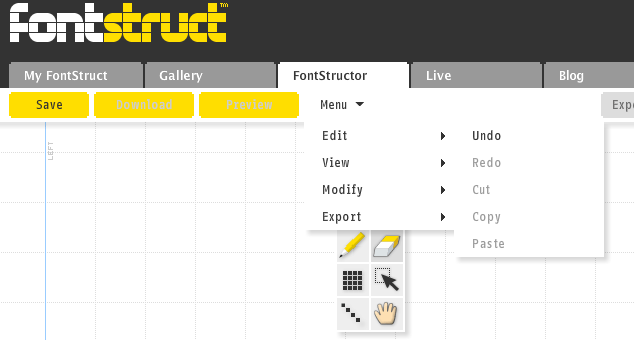 When you are done with creating and editing the font, you can preview it. Now, you are ready to download it and save it on your computer. The file will be downloaded as a .zip file which you can extract to install fonts on your PC.

Final Words
FontStruct application is a good choice when you want to create a font. It is easy to use, has a beautiful interface and takes no time to get started. It is easy to navigate and you will always have a library of all fonts created by you. You are free to see other fonts in their Gallery and download them for your use. You can also distribute your creation freely or with rights reserved.
What are your views about FontStruct? Let us know in the comments section below.