iOS is the eight major release of the mobile operating system by Apple. iOS 8 will be available from September 17 for the iPhone 4s, iPhone 5, iPhone 5c, iPhone 5s, iPod touch 5th generation, iPad 2, iPad with Retina® display, iPad Air™, iPad mini™ and iPad mini with Retina display. Apple's new iPhone 6 and iPhone 6 Plus will also ship with iOS 8. It will be the first time when Apple has opened up its mobile operating system to third-party keyboards and widgets.
[leaderad]
"We're excited for hundreds of millions of users to begin experiencing iOS 8, with incredible features that offer new ways to use your iPhone, iPad or iPod touch," said Craig Federighi, Apple's senior vice president of Software Engineering. "iOS 8 also creates an extraordinary environment for developers, providing them the ability to create amazing new apps like never before."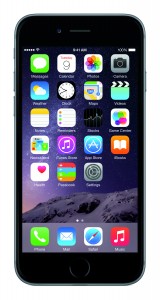 Here are the best highlights from iOS 8:
1) Healthkit
Healthkit is one of the newest features that come with iOS 8. This feature lets you gather information from various health and fitness apps. It also has the capability to get specific information from other apps and devices, with the user's permission.
2) Keyboard choices
One interesting change is the availability of third party keyboards. Android users have enjoyed the freedom to choose their own keyboard for years, and now Apple is finally giving the customers to download keyboards. Also, the default iOS keyboard is also getting a boast with features like QuickType that suggests words while you are typing and make suggestions for the next word.
3) Interactive Notifications
With iOS 8, notifications are interactive – get a message and you can deal with it there and then, without need of switching the apps. Now, drop down notifications are actionable and you need not to leave apps.
4) Hey Siri
The virtual voice assistant, Siri, has been improved and now, you will be able to activate Siri hands-free. By simply saying, "Hey Siri" the app gets activated. It includes more language support and Shazam song recognition. You can also use it to buy iTunes tracks with your voice alone.
5) New ways to chat
With iOS 8, messaging gets a major update. Now, you can add and remove contacts in group messaging and set a do-not-disturb mode. One can also browse through the photos and videos within a conversation by going at the attachment view. Group chats can now be given a room name like Family, College Buddies etc. Sharing content has also become easier.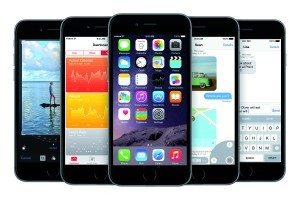 6) Improved Spotlight Search
iOS 8 features a revamped Spotlight Search that incorporates more search options than ever before. It is now able to show suggestions from Internet, iTunes, App Store and more.
7) Photos
The Photos app has been redesigned in iOS 8 and now includes new iCloud Photo Library. Every photo and video captured is uploaded to iCloud. This library keeps your pictures organized into Moments, Collections and Years, much like the Photo app does now
8) Camera
The Camera app now comes with a new time-lapse video mode, which takes photos at dynamically selected intervals. It also creates video depicting and has new controls for exposure.
9) Seamless Integration with Mac
With arrival of iOS 8, your Apple mobile device will work better than ever. The new handoff feature lets you start writing an email on your phone and finishing it on your MacBook and vice versa.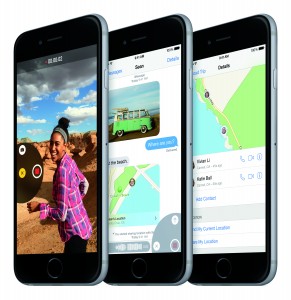 10) Other useful features
iOS 8 displays battery usage by app
The camera app also includes new manual exposure controls
Find My iPhone has gained a new feature where one can select an option to send an iOS device's last known location to Apple
iOS will include an option for Wi-Fi calling.
Design enhancements such as quick access to key contacts, ability to quickly switch back and forth between inbox and drafts in Mail as well as intelligent suggestions
Have something to add to this story? Share your views with us in the comments below.