Before you start developing mobile app, you should have clear idea about purpose of the app, costs involved, how to make money from apps, how to increase your app downloads, and more.
So, here we have covered some of the important aspects about which you need to have a clear understanding when you consider developing mobile app.
1) Purpose of the app
Are you making an app as a promotional tool for an existing business? If yes, the best way is to hire an app development company to make it for you. You need not to learn too much about the process. You can show them similar apps and the idea behind making an app.
If the main aim of your app is to make money, then you need to enlarge the scope and appeal of your app. You can start small and use your first apps as a learning stage. Research on the trending app, and make an app which has already proven market demand.
2) Where will your app be used
Once the purpose of making a mobile app is clear, the next step for developing mobile app is to know where and how an application is used. If your app is used to sell products, you should have buttons like "buy", "add to cart" etc. You need to make sure the core functions are easy to access.
3) Which app you want to make – an iPhone app, an Android or Windows app?
Before you start making a mobile app, you should have clear insight about which platform is your app focusing. It is easier to get downloads and revenue on iPhone/iPad apps as compared to Android and Windows app.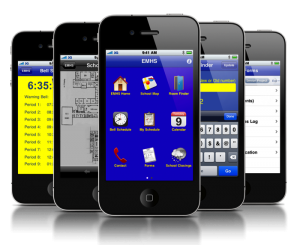 4) Consider various screen sizes and resolutions of mobile devices
When you want to give your application a consistent look and feel across various devices, user interface elements and graphics need to be scalable. Make sure that your apps will run and display properly on different display types.
5) Hire a developer
An important step to developing mobile app is to seek a development company that has a solid development team with pool of talent and resources. You can go online and check on their credibility and their portfolios of the apps they have created. This helps you to convert your idea into a reality.
6) Design your app around touch
While designing apps, think about how you hold your phone in hand. You may have noticed that many applications have main menus at the bottom of the screen and content near the top of the screen. Make sure that take advantage of gestures such as swiping forward and back, pinching to zoom, etc.
Should the app be available free of cost or will you charge something? Pricing works different depending upon the app category. The safest option for developing mobile app is to have two versions: free and paid. You can start with the free app and as you get up to speed, you can experiment with in-app purchases, in-app advertising and other monetization options.
8) Integrate analytics
Once your app goes online, integrating analytics is a good way to track downloads; user engagement and retention for your app. This helps you get an insight about the success of your mobile application.
These steps are a guideline to help you developing mobile app in the most effective manner. Making an app is easy, but getting customers is difficult. To make your app successfully, it needs to be constantly improved.