What is HappyFox?
HappyFox is an innovative and simple help desk software and runs in the cloud. This system provides help desk and ticking systems to businesses in several industries like education, travel and leisure, retail, energy, media and many more. This business help desk tool has thousands of customers, ranging from small businesses to big firms across 32 countries.
HappyFox app is also available on iOS and Android mobile platform to provide support on the move.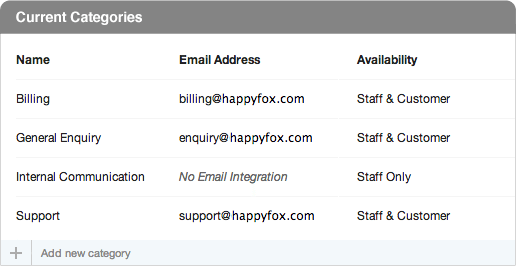 Features of HappyFox:
The most beautiful part of HappyFox is the easy to use and intuitive interface.
This SaaS-based help desk involves no traditional fees or large server to support the system.
HappyFox has a unique support team that can be scaled as needed. This implies that a business can request as many support agents as it needs to solve the problem.
It efficiently handles large volumes of email tickets by offering features like forwarding, splitting, cloning, linking etc.
It allows one to track and manage all customer support requests effortlessly across various channels in a centralized system.
It provides in-depth reporting and analysis along with visual representations.
With HappyFox, customization is easy. You can organize better, respond more quickly and track everything.
The knowledge base software allows you to manage both external help bases and internal knowledge bases.
HappyFox provides detailed custom support reports to better boost satisfaction levels among the customers.
With Smart Rules, HappyFox has integrated assignment-related and time-related automation, saving up countless hours. You can automate ticket routing to particular agent or team of employees.
HappyFox allows businesses to customize the software according to their requirements. Each customer support agent can organize tickets in a way that lends to his best efficiency. Users can also create templates and use tags to improve the response time to customer queries.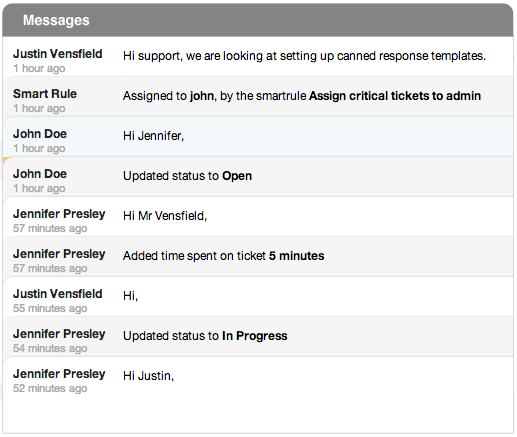 Benefits of HappyFox Customer Support Software:
It ensures that all inquires are addressed
It ensures that customer support agents receive notification for a new ticket immediately
It organizes tickets to support quicker resolution of queries
It centralizes multi-channel support requests
It provides automated tickets for speedy processing
It provides companies with a multi-channel ticketing system

Pricing
HappyFox offers four price plans:
Popular: $19 per staff/month
Mighty: $29 per staff/month
Fantastic: $49 per staff/month
Enterprise: $69 per staff/month
These plans come with unlimited tickets, knowledge base, smart business rules, rich text formatting in tickets and more. You can contact the vendor for more price details.
Wrapping Up
A variety of customers use HappyFox to manage, organize and address their customer queries. It is increasingly being used as a help desk by businesses of every type and size. One can easily handle enormous amount of customer queries with this software.
All-in-all, for all businesses seeking an affordable and easy-to-use help desk and ticketing system, HappyFox is a good choice.
Have you tried HappyFox or will you consider using it? Let us know your thoughts in the comments!
If you like our content, please consider sharing, leaving a comment or subscribing to our RSS feed to have future posts delivered to your feed reader.

Please follow us on twitter @CodeRewind and like us on facebook