WeChat is one of the emerging rivals to instant messaging app WhatsApp. If you have not heard of WeChat, it is a mobile text and voice messaging service released in January 2011. As of 2013, WeChat has 300 million users with 70 million users outside of China.
[leaderad]
WeChat has introduced a new feature for Indian users where they can earn free talk time recharges of up to Rs. 60. This feature is called as Friends n Rewards (FnR) and runs from 4-13 August, 2014.
WeChat is giving away free recharge and in return asking users to send stickers on group chat. "The Friends n Rewards" initiative starts from 4th August and will last till 13th August.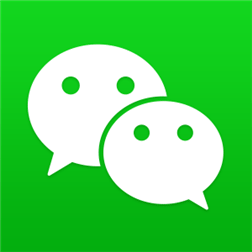 Steps to avail this offer:
It is very easy to avail this offer on your phone and here are the steps to do it:
1) Download WeChat app
The first step is a very obvious one. If you have not downloaded WeChat, you can download it by clicking here for Windows phone 8. Open Wechat on your phone and register with an Indian mobile number.
2) Send stickers to new or old group
To avail this offer, you need to send stickers to your groups on WeChat. The group must have a minimum of 3 friends. Those who send stickers on the first day get Rs. 10 recharge in their balance and they will get Rs. 5 recharge with every following day. So, just send a sticker to group chat and earn talk time. On the final day of activity, you will again earn Rs. 10 by sending a sticker to group chat. This will help you earn up to Rs. 60 of free recharge.
3) Other conditions
You have to send stickers for a minimum of 3 days out of this 10-day offer period and then only you will be eligible for recharge. You can redeem the accumulated recharge at WeChat team official account.
So, get ready, download the app today and start sending stickers to group chats on WeChat. The more the number of days you participate, the more recharge you win – it is as simple as that!
Do you use WeChat on your Windows Phone? Get started today and let us know your experiences in the comments below.