Meet TrendMood App
If you are also one of those who love to stay updated on makeup and beauty news as well as the latest trends in the makeup industry, TrendMood is the best app for you. It has recently been made available for Android and iOS users. It has a large fan following on Instagram. Makeup lovers are probably familiar with the Instagram account as well as their website. They have now released a brand new app to make it easy for the users to search for products, brands as well as the releases in one place.

Image Credit: Trendmood.com
About the App
The person behind TrendMood is Sophie Shab, an L.A.-based makeup artist who has made it her mission to share the beauty news first. She has more than 500k followers on Instagram and is hugely popular among the people. She keeps her followers updated and informed about launch-dates, brand information and more. She has now launched the TrendMood app to easy access to her admirers.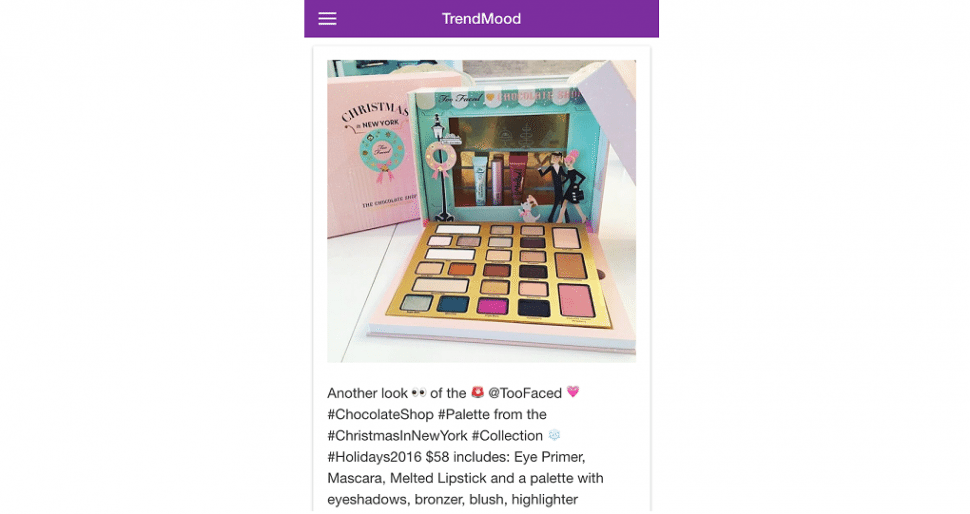 Makeup News and Trends
TrendMood app lets you keep track of the products you want. It informs you about the recently released as well as the upcoming collections of your favorite brands. It is one of the best apps available in the play store for beauty and makeup lovers.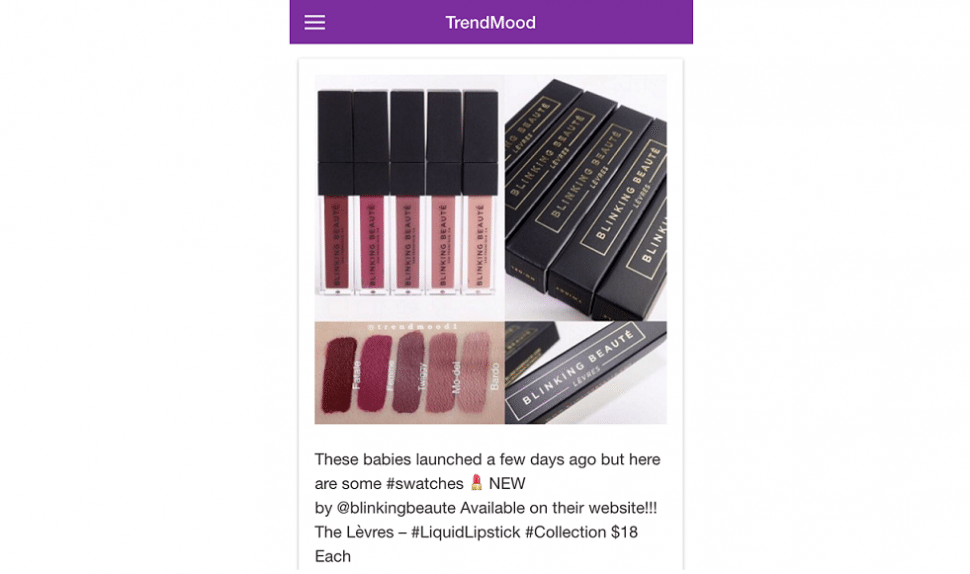 Get Notifications
You can turn on post notifications in the settings and then will get all the latest updates from the app. You will get all the makeup industry updates in the real time. The app makes organization simpler and easier. It lets you organize the products you have marked for later by including a brand list, news and shop tabs. It gives you all the makeup news and information in a simpler manner.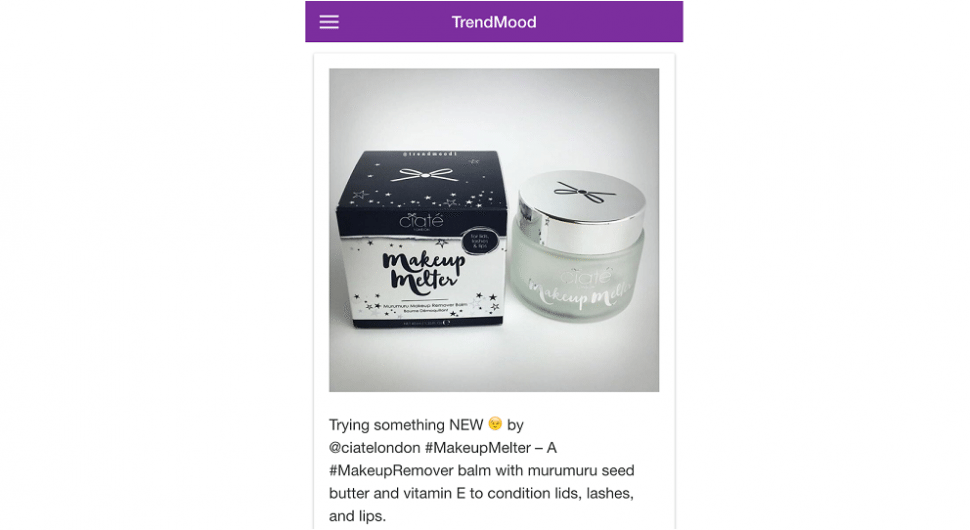 Some useful insights about TrendMood:
Cost: Free
Ratings: 4.8 out of 5 stars
Publisher: TrendMood
Requires Android: 4.0 and up
Requires iOS: 6.0 or later
Download it for Android
Download it for iOS
Get this free app today from the Google or Apple Play Store and you are sure to appreciate it clean interface and amazing set of features.
Let us know how you feel about it in the comments.