Does your child play games on your iPhone or Android phone? You are not alone.
Here are some educational apps for kids that will provide stimulating education, creativity and entertainment for children.
Below is our list of Best Educational Apps for Kids
1. All by Myself
This simple and sweet picture book app is one of the best educational apps for kids. To promote reading habit in your children, individual words are highlighted as the story is read. By combining the original text and artwork of author Mercer Mayer, this book appeals to readers to all ages. Your young kids will really enjoy the stories of Little Critter.
Price: $1.99
Download All by Myself for Android.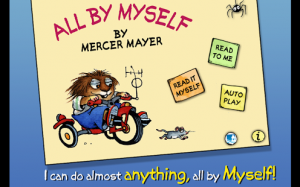 2. Kids Puzzles Puzzingo – Learning Puzzle Games for Toddler
It is an absolutely fabulous puzzle game that is interactive, vocal, and packed with animations. It provides endless entertainment and learning to your kids. Also, there is a daily preview of new puzzles that your child can look forward. It helps kids develop spatial recognition, matching and fine-motor skills. It is one of the most recommended educational apps for kids.
Price: free
Download Kids Puzzles Puzzingo for iOS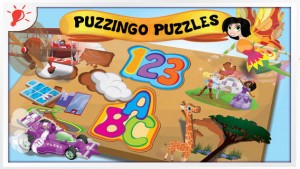 3. Brainbean
Here comes an app which is perfect for your toddler as well as you. Brainbean combines time-tested creativity techniques with touch-capable power of iPad to help you build creative confidence, energize imagination and boost problem solving skills. It is perfect for ages 9 to 109.
Price: Free
Download Brainbean for iOS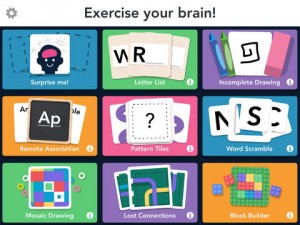 4. Funbrain Jr.
Funbrain Jr. includes a collection of unique and vibrant games which make it a must-have in our list of top educational apps for kids. It helps your kids' jumpstart their journey of learning. It offers five separate fun and engaging games while encouraging kids develop important skills. Some of the areas that are covered in this app include letter recognition, letter sounds, and early literacy; sequence, order, and patterns; concepts of quantity and number sets; and lots more.
Price: Free
Download Funbrain Jr. for iOS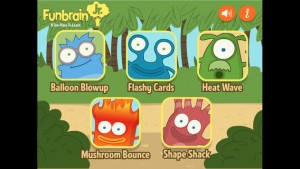 5. Endless Alphabet
One of the most useful educational apps for kids, Endless Alphabet app includes a joyful collection of words, and monsters to explain them. It offers you a good way to build vocabulary of your kids. Each word features an interactive puzzle with talking letters and a short animation.
Price: free and $6.99
Download Endless Alphabet for iOS
Download Endless Alphabet for Android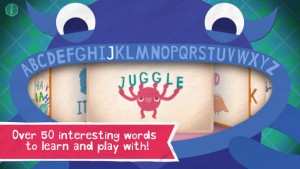 6. Math Duel: 2 Player Math Game
Math Duel: 2 Player Math Game is one of those popular educational apps for kids where two players fight each other mathematically. The basic math workout is perfect for kids at 7 years and above. This educational game for teens is available for free. It also offers a great way to test your math skills with your friends. It includes basic mathematical operations and has also an option to turn off whichever operation you want.
Price: Free
Download Math Duel: 2 Player Math Game for Android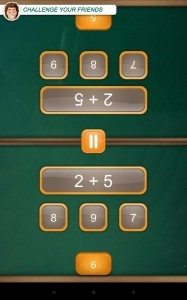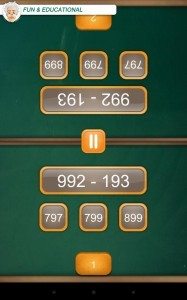 7. Star Chart
This is one of the most interesting educational apps for kids. Your kids' just need to point their device at the sky and Sky Chart will tell them exactly what they are looking at. Want to know what the bright star is called? What the night sky looks like people on other side of earth? Where your star sign is in the sky? Get answers to all such questions with one single app, called Star Chart.
Price: Free
Download Star Chart for Android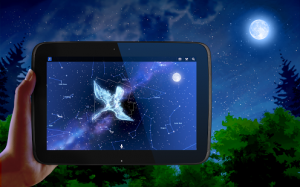 8. Toddler Tapping Zoo
This useful app teaches toddlers to distinguish sounds, associate sounds with image and fine-tune their motor skills. It will expand the horizons of infants and toddlers through beautiful eye-catchy images and amusing sounds of animals. It is a portable zoo for their learning and entertainment. It contains images and sounds for over 60 animals including dog, cat, horse, owl, duck, mouse, dolphin, squirrel, bee, penguin and more.
Price: $0.99
Download Toddler Tapping Zoo for Android
Download Toddler Tapping Zoo for iOS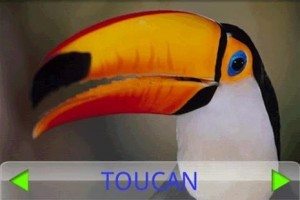 What fun ways have you found to use your phone for educating kids? Which are your favorite choices for educational apps for kids? Do you have a favorite app not listed above? Please share it in the comments.
Happy app shopping!