Here's Xiaomi Mi Band 2
The popular smartphone maker, Xiaomi is also known for producing smart TVs, fitness trackers, tablets and other tech gadgets. This China-based company has now come up with a new wearable called Mi Band 2. The Mi Band 2 is priced at 149 Yuan. It is a successor to the very popular Xiaomi Mi Band.
The company unveils the product at its official Facebook page and is expected to be available for ordering soon. It is available for pre-order at Gearbest.com at the price of $39.89. Let's have a closer look at it especially the newly added OLED display.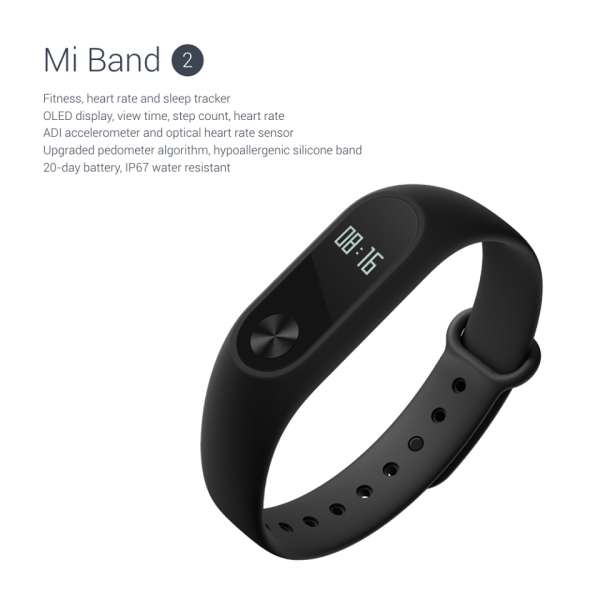 Display and Design
One of the significant additions to the new Mi Band 2 is the 0.42-inch OLED display. The display shows you the time, steps taken, and heart rate count. As compared to the original Mi Band and the Mi Band 1S, this new Mi Band 2 comes with a display up front. It sports a 0.42-inch OLED display which comes with scratch-resistant glass and anti-fingerprint coating.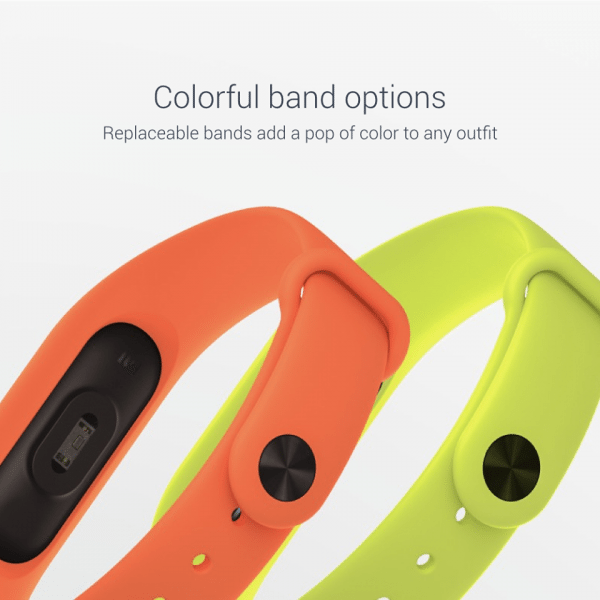 Comfortable to Wear
The Mi Band 2 weighs only 7 grams which makes it lightweight and comfortable to wear. It comes with IP67 certification for water resistance. It comes with 40.3mm length, a width of 15.7mm and a side width of 10.5mm. It is built of skin-friendly thermoplastic elastomers material and comes in various colors such as black, blue, green and orange. The screen is also resistant to scratches and fingerprints.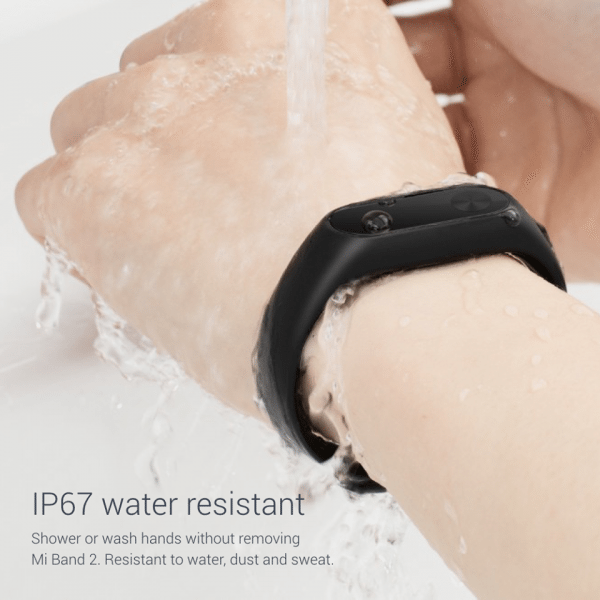 Heart Rate Monitoring
Another notable addition to this wearable is the PPG sensor as a heart rate sensor. The new Mi Band 2 focuses on user's health by helping them tracking their fitness and sleep. It boasts an optical heart-rate monitor placed on the underside of pill-shaped sensor. Under the hood, it features an ADI accelerometer and an upgraded pedometer algorithm. It features an anodized 0.5mm button at one end of the display to toggle between the different modes.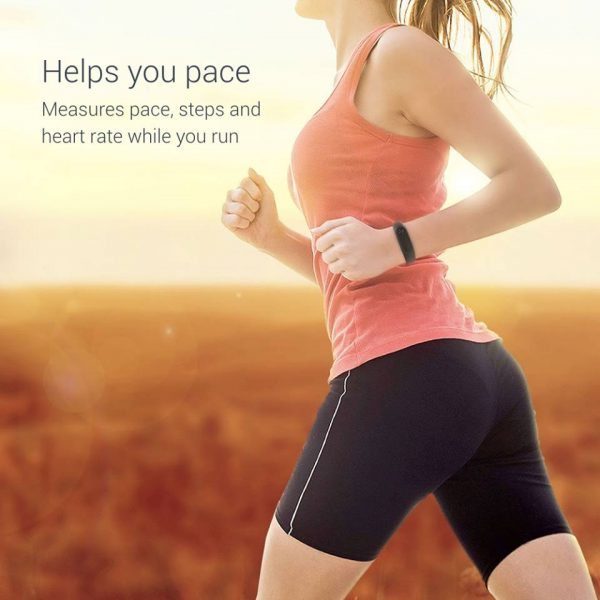 Unlock Your Phone
If you have a Xiaomi phone and it is connected to your band, you need not to type your passcode. In case your phone is stolen, the Bluetooth device gets disconnected and passcode is reactivated.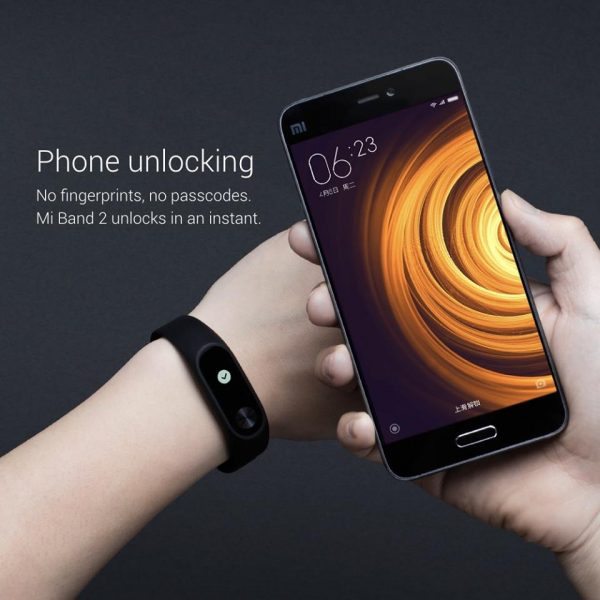 Customize Alerts
It offers Bluetooth wireless connectivity to pair with smartphones. It vibrates to alert you about notifications, alarms, incoming calls etc. The smart watch also comes with customizable alerts so that you can program it as per the needs.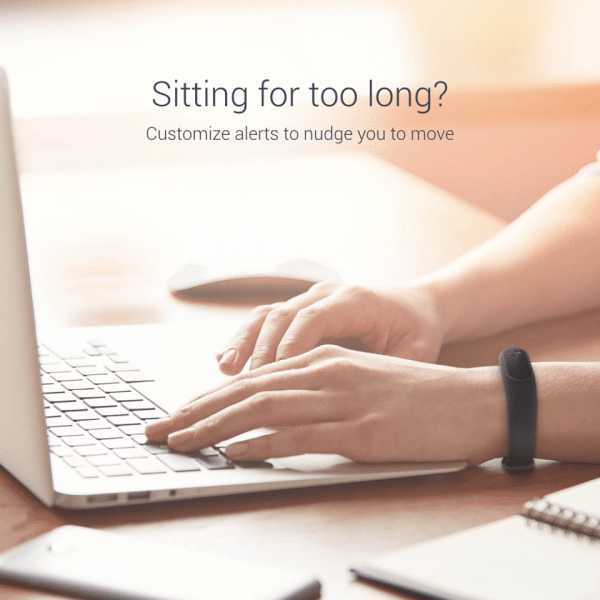 Battery
The Mi Band 2 comes with a 70mAh battery which the company claims to offer up to 20 days of standby time. Xiaomi Mi Band 2 will be compatible with all devices running Android 4.4 and above as well as iOS 7.0 and above.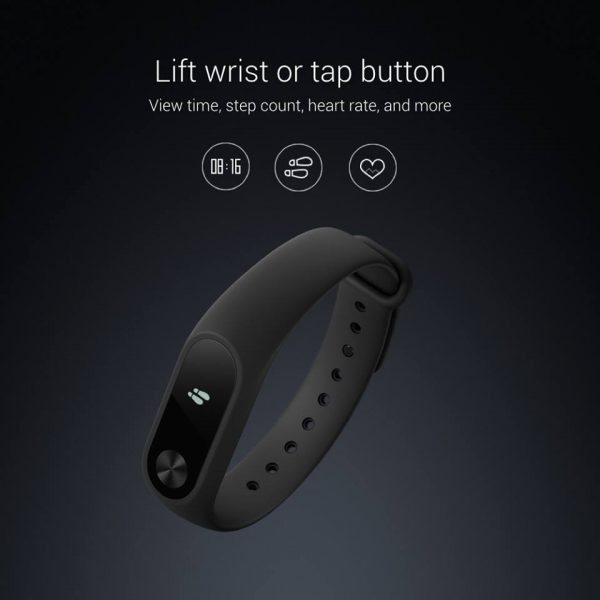 Are you excited about Xiaomi Mi Band 2? Share your views with us in the comments.