If your computer or laptop is running slow or your web browser freezes; it can be infected by malware. Malware is any software designed to damage a computer system. Many times, we accidentally download malware onto our PCs. We will show you how to remove malware from Windows.
Follow these steps to remove malware from Windows or clean up your PC after infection by a virus or spyware:
[leaderad]
1) Enter Safe Mode
Before entering Safe Mode, you need to ensure that your PC is not connected to internet or Wi-Fi. To boot into Windows Safe Mode, first shut down your PC and then turn on your PC. As soon as it starts, press the F8 key repeatedly and you will now see the Advanced Boot Options menu. Select Safe Mode with Networking.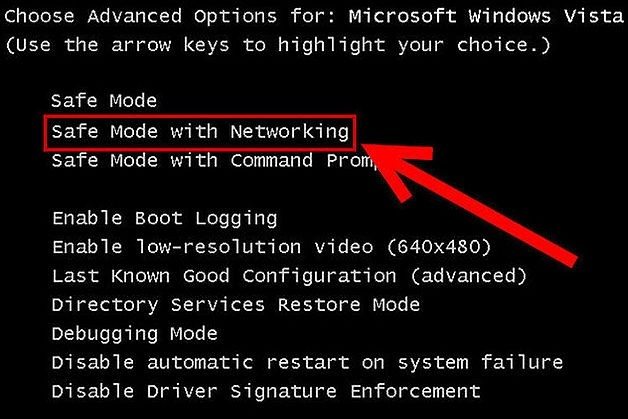 2) Remove unwanted programs
Open Control Panel; arrange the programs by the installation date. See the unknown programs installed on your system and remove the ones which are not required. Make sure that you have researched about the particular program prior to its removal.
3) Delete Temporary Files from your system
The next step to remove malware from Windows is to delete temporary files. This helps to free up disk space and also speeds up the virus scanning which is the next step. For Disk Cleanup, Select Start -> All Programs -> Accessories -> System Tools -> Disk Cleanup. You can also clean cache and temporary files by downloading a temporary file removal tool such as ATF Cleaner.
4) Run Malware Scanners
Running a scanner helps to remove most infections in your system. If you think that your PC is infected, use on-demand scanner that search for malware infections when you open the program manually and run scan. Once you are done with this scanner, you can also download real-time antivirus program. If there are any infections, this program removes them.
5) Perform a System Restore
Your PC will now be free of malware and other infections. Press Windows Key and R key to open the Run Window and the type sysdm.cpl. Your system properties box will appear and now, choose the System Restore tab and check "Turn off System Restore on all drive" and click Apply button. If you see a pop up box saying "Do you want to turn off system restore" choose yes and now reboot PC.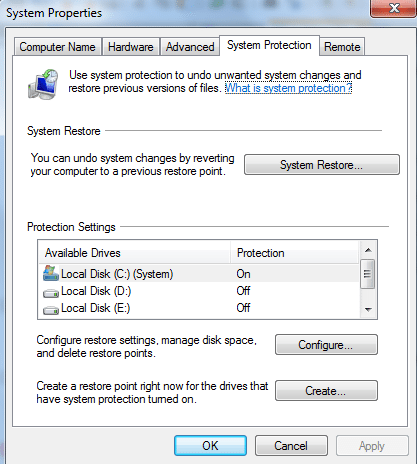 6) Turn on System Restore
Lastly, we need to go back to System Restore tab and uncheck "Do you want to turn off system restore" and then click Apply.
Suggest some more tricks and ways to remove malware from Windows in the comments!