Cleaning up your Gmail inbox is a tedious and repetitive task. It might be a clean inbox today, but tomorrow situation can be changed. When you are looking for ways to block senders in Gmail who send you unsolicited messages, we can help you.
[leaderad]
Here Are The Several Ways Which You Can Use To Block Senders In Gmail:
1) Block Sender for Gmail
Chrome offers you an extension called, Block Sender, to block unwanted messages from that sender. When you install this extension, you will see a new Block Button and pressing this button will create a Gmail filter to block that sender. Also, a confirmation message will appear that allow you to undo the block.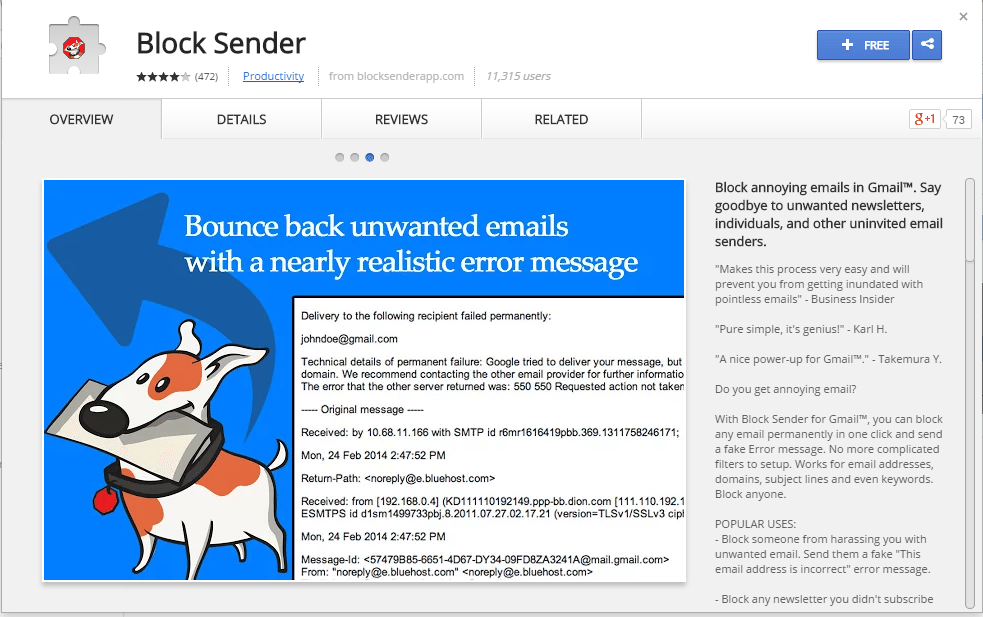 2) Manually block the sender
Open the sender's message and click the arrow down in the left corner of an open message and go to "Filter messages like this."

Fill in the criteria for messages that you want to stop receiving. If you want to block all messages for sender, just enter email address in "From" field. Now, click on filter messages like this.
Select Delete It and Gmail will trash all mails of that sender. If you want to remove existing messages, check the box next to blue button, "Also apply filter to X matching conversations."
3) Setup Filters to Block Senders in Gmail
Open your Gmail account and click on the triangle on the right-hand side of the search bar at the top of the screen.
A windows will appear and you should make sure that all mail is selected in the drop-down
Enter the email id of the sender that you want to block and click the blue search button at the bottom left of the window.

A new window will appear and select "Delete it" by clicking the checkbox to the right. All messages from the sender will be sent to the Trash.
We hope that this information helps you to send those unwanted emails directly to the Trash of your Gmail account. If you know some other ways or tools to block senders in Gmail, please feel free to share them with us in the comments.