Many times, we need to share heavy files with clients and peers. Generally, two methods were used emailing and sharing via hosting account. But, an email comes with attachment limitation and usually do not allow more than 100MB. Sharing via hosting account means that the file is exposed by anyone who knows the direct path.
[leaderad]
Sharing files has become easy and convenient with many online file-sharing options available. File-sharing web services ease the task of sharing files that are large in size. Here, we discuss the most popular file-sharing sites that are easy to use and come with amazing benefits.
1) MediaFire
MediaFire is one of the useful file-sharing services where you can share lots of files. Also, uploads are scanned with BitDefender antivirus. It offers you a convenient way to store all your media and make it available at anytime you want it and on any device you want.
These are the types of plans available at MediaFire
Basic: Free (10 GB of space)
Pro: $2.49/month (1 TB of space)
Business: $24.99/month (up to 100 TB of space)
Visit Website

2) Dropbox
Dropbox syncs all your files online and across your computers. You can then easily share it with colleagues and friends. All you need to do is just put files in Dropbox's designated folders with the client app and sync happens automatically. Public folder allows your files to be linked to directly. Your business will get the power and security of Dropbox along with dedicated support and all the space you need.
These are the types of plans available at Dropbox
Basic: Free (2 GB of space)
Pro: $9.99/month (1000 GB of space)
Pro Plus: $15/user/month
Visit website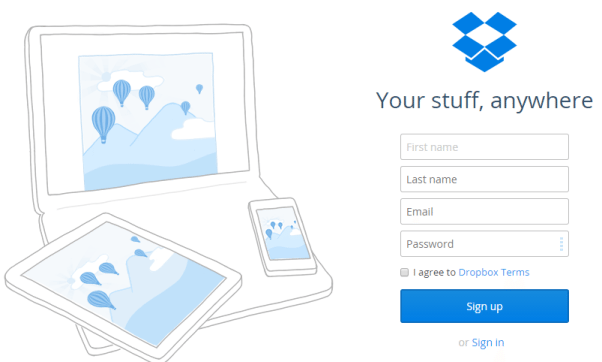 3) RapidShare
RapidShare is another popular option when you are looking for reliable file-sharing services. It provides an easy way to store, share and secure your data. RapidShare makes data handling and sharing a hassle-free task. Users can access their files anytime and from anywhere. They also provide customized solutions to small and large companies meeting their requirements of a global customer base.
These are the types of plans available at RapidShare
Basic: Free
Standard Plus: 49.99 € (300 GB)
Premium: 99.99 € (700 GB)
Visit Website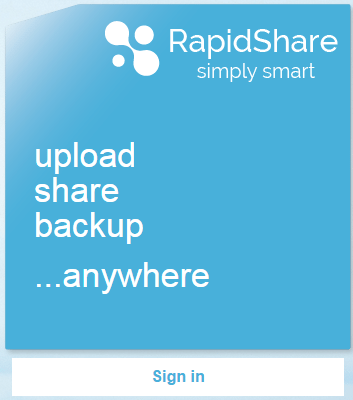 4) 4Shared
4Shared provides high-quality, free online hosting and sharing solutions. With 4shared, users can upload, store and download music, videos, photographs and other types of files. It makes data storage and access easier and more intuitive to users. Their innovative services satisfy the data storing and sharing needs of users.
These are the types of plans available at 4Shared:
Basic: Free
Premium: 9.95 USD/month
Visit website
5) Box
Box is fairly simple to use, where you just drag and drop individual files to upload them. You can use Java-based bulk uploader to upload big number of files. It makes it easy to securely share content as a link or as a shared folder with anyone.
These are the types of plans available at Box:
Personal: Free (10GB Storage)
Starter: $6/month (100 GB Storage)
Business: $17/month (unlimited storage)
Visit website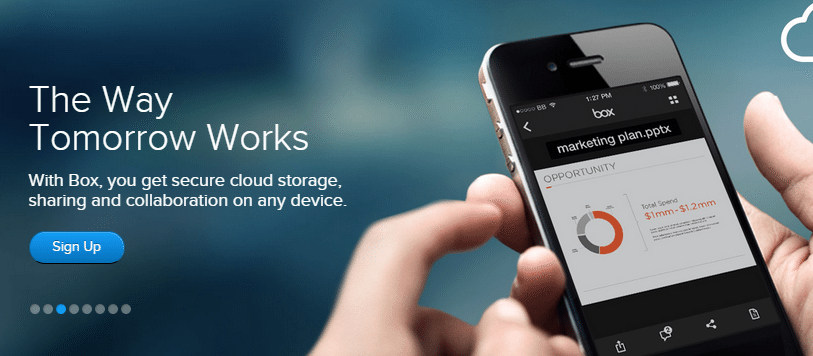 6) Google Drive
Google Drive syncs all your files, including MS Office files across your computer, phone and tablet to offer you access when and where you need it. Sharing becomes easy with Google Drive. The settings also allow you to how to share files such as grant permission to view, comment or edit, thus providing you full control of your file.
These are the types of plans available at Google Drive:
Basic: Free (15 GB Storage)
Premium: $1.99 (100 GB storage space)
$9.99 (1TB storage space)
Visit Website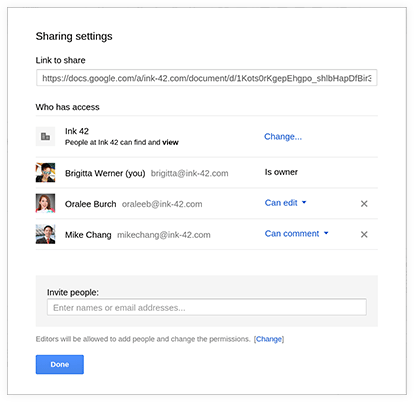 7) OneDrive
Last but not the least in our list, is OneDrive. It comes with Office Online, allowing you to create, edit and share documents while on the go. OneDrive for business comes with 1 TB of storage space and makes file sharing effortless. It is one of the most reliable file-sharing services.
These are the types of plans available at OneDrive:
Basic: Free (15 GB storage space)
Premium: $1.99/month (100 GB)
$3.99/month (200 GB)
$6.99/month (1 TB)
Visit Website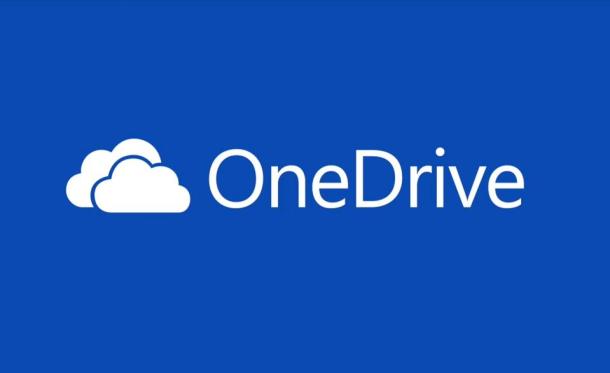 Wrapping Up
So, this was a round-up of top file-sharing services. Yes, there are many other websites which are also worth trying such as SugarSync, Senduit, files2U, File Dropper, Yousendit and many more.
Didn't see your favorite file-sharing services? Share them with us in the comments!