Portable projectors offer you the convenience of giving a presentation or watching a video from almost anywhere, without a computer. The small size makes them portable enough to carry comfortably in a laptop, bag or purse. Some of the portable projectors come in tiny sizes that they even fit in the palm of your hands. Today, we are talking about the best portable projectors that come with good features and offer good quality pictures. Let's have a look at them.
Best Portable Projectors
1) RIF6 Cube 2-inch Mobile Projector
RIF6 Cube is a 2-inch portable mobile projects that works excellently with phones, laptops, gaming consoles as well as tablets. It is compatible with HDMI devices and is rechargeable with a 90-minute battery life. It is completely portable and autonomous having an LED bulb with a lifespan of 20k hours. Get this projector today and opens up the door for limitless multimedia possibilities. It fits in the palm of your hand and is extremely portable.
Price: $239.99
Buy RIF6 Cube 2-inch Mobile Projector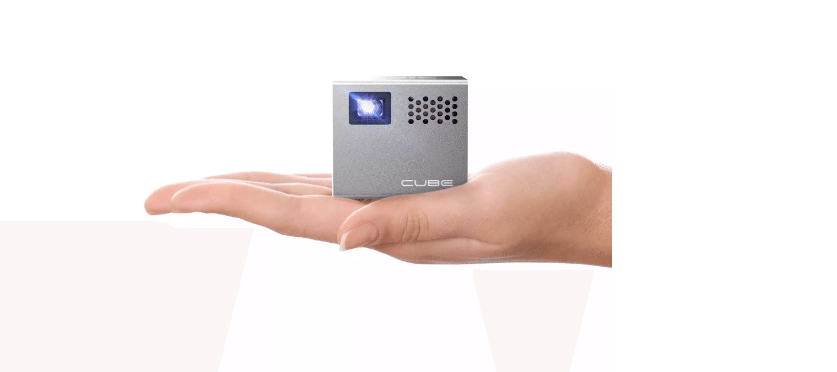 2) AAXA P300 Pico/Micro LED Projector
Among useful portable projectors, AAXA P300 LED pico projector is both compact and energy efficient. It features a premium grade 60 minute lithium ion battery to withstand multiple charge-cycles. It offers highest-in-class resolution at WXGA 1280 x 800 and base resolution for blu-ray DVDs. It is great for use in business presentation as well as personal media sharing. It is compatible with both Apple and PC.
Price: $369.99
Buy AAXA P300 Pico/Micro LED Projector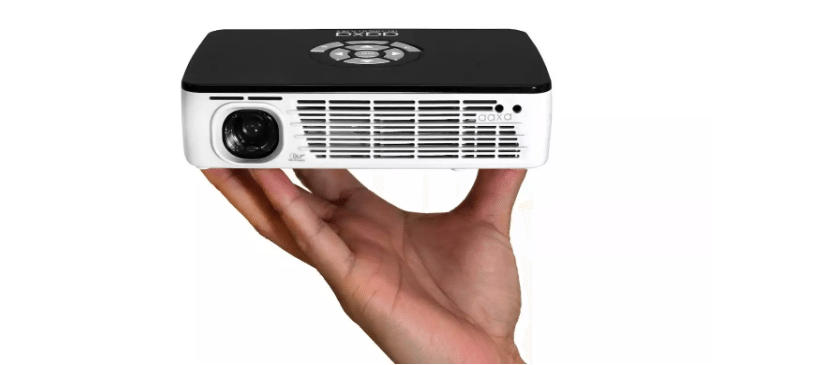 3) AAXA P450 Pico/Micro Projector
One of the popular portable projectors, AAXA P450 pico projector features a revolutionary new compact optical engine that delivers 450 peak lumens at HD resolution of 1280 x 800. It employs vibrant color LED technology to offer impressive quality with an operating life of over 15,000 hours and generate a viewing experience of up to 140" in low light conditions.
Price: $398.98
Buy AAXA P450 Pico/Micro Projector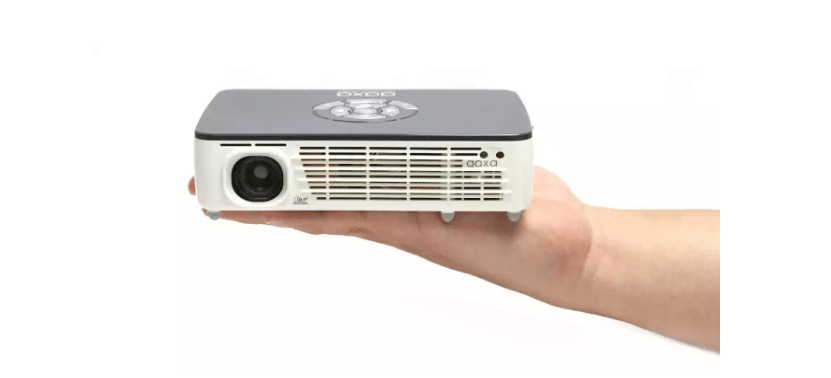 4) AAXA LED Pico Projector
This LED Pico projector is just 4.25″ x 2.36″ x 0.7″ in size and is capable of delivering stunning 60" image in dark environments. It is an ultra-portable pocket projector that supports a high native resolution for sharper and more detailed images. Some of the additional features cover adjustable tripod, mini-HDMI support, USB port, 3.5mm headphone jack and microSD. It is a truly portable device with an operating life of more than 15,000 hours.
Price: $114.99
Buy AAXA LED Pico Projector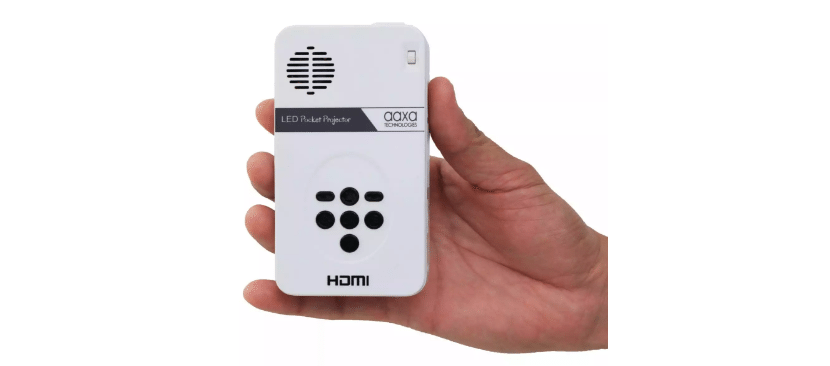 5) Taotaole Multi-media 150 Lumens Portable LED Projection Micro Projector
Here is a multimedia portable mini LED projector which is great for home theatre movies and video game use. When you are looking for an affordable entry level HD port-ready LCD projector, it is a good choice. It has received good reviews from the customers for its portability features and offering good value for money.
Price: $59.99
Buy Taotaole Micro Projector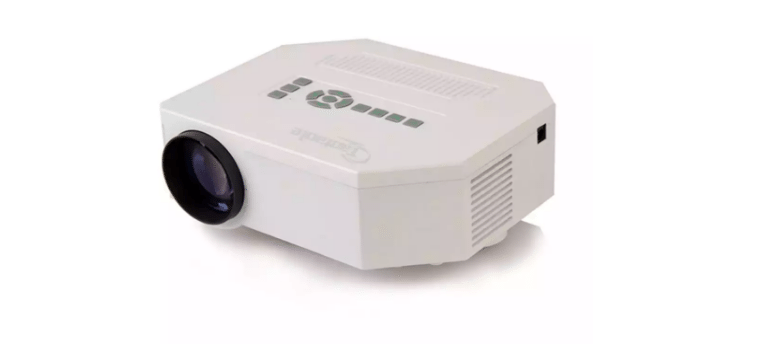 6) AAXA P4-X LED Pico Projector
The AAXA P4-X Pico projector features a dazzling 125 lumen high-contrast optical engine. It is capable of delivering long-life 15,000-hour LEDs and can deliver brilliant colorful images up to 80". This pocket projects features a built-in lithium-ion battery which can power the projector over 75 minutes on a single charge. The projector produces a vivid display with amazing color saturation.
Price: $259.99
Buy AAXA P4-X LED Pico Projector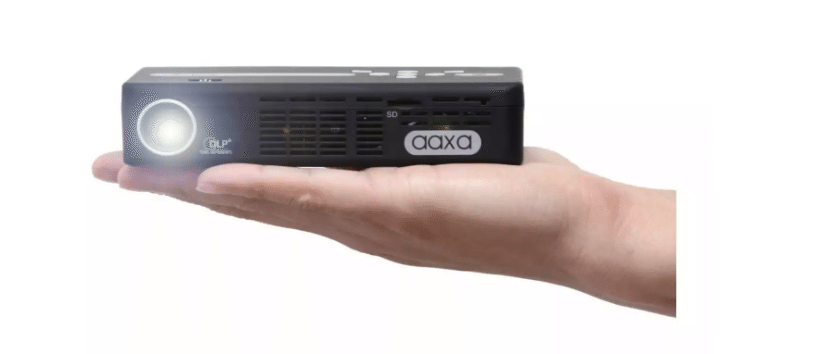 7) ASUS S1 200-lumen 854 x 480 HDMI/MHL USB Built-in 6,000mAh Battery bank Short-Throw LED Pocket Projector
Here comes a palm-sized projector that only weighs 0.75lbs called ASUS S1 LED projector. It comes with a built-in rechargeable battery that offers up to 3 hours of projection time and can also be used to charge mobile devices over USB. It comes with a 1.1:1 short-throw lens that has the ability to project 41-inches diagonal image at a distance of one meter. It is one of the best choices for portable projectors for personal and professional projection.
Price: $304.99
Buy ASUS S1 LED Pocket Projector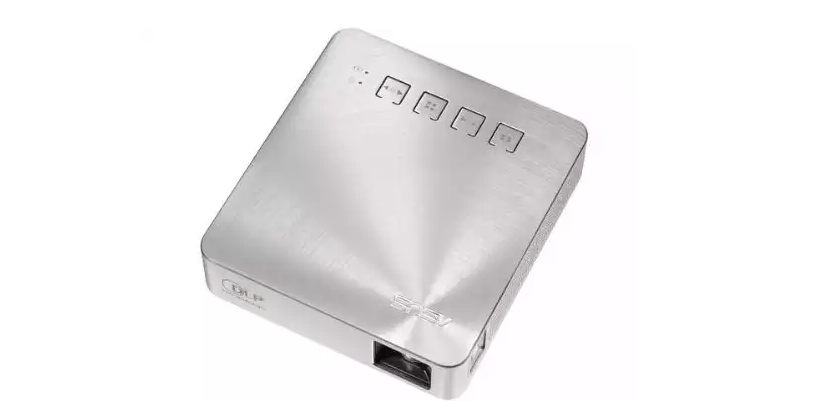 8) FAVI Pocket Projector
This pocket project is designed with a 2-in-1 built-in battery which allows you to use an emergency phone/tablet charger when not charging. It also comes with built-in speaker, headphone jack and on-board media player. It comes with short throw lens 1.19:1 to project 15-100-inch picture with vertical and horizontal image flip for rear projection and ceiling mount applications.
Price: $349
Buy FAVI Pocket Projector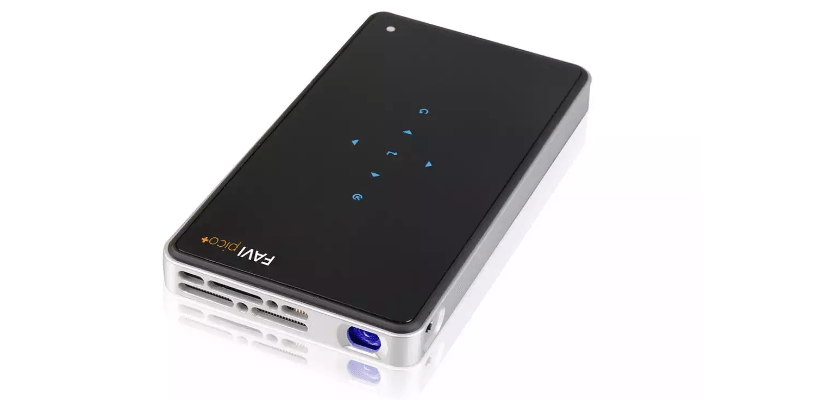 You can also check out best portable power banks by clicking here.
Have more suggestions for portable projectors? Let us know about them in the comments.