Here's Angry Birds Action
Though the original Angry Birds achieved incredible success but the series has been superseded in popularity over the period of time. With the purpose to get back its mojo, Rovio has come up with Angry Birds Action. It takes the original bird-flinging idea but now birds have legs and wings as well. It is a combination of return to roots for the series as well as a reinvention. It is essentially a mix between pinball and billiards.
Simple yet Addictive
In this game, you will be twanging birds around a series of levels where you need to get a certain score to get three stars on each challenge. You will be flinging a bird around an arena bouncing off of obstacles and walls while collection various bits. The stars turn into keys to unlock prizes. The concept is simple but the tricky part is doing it successfully. You will fling the bird by dragging the finger behind them, aiming the direction and then releasing it.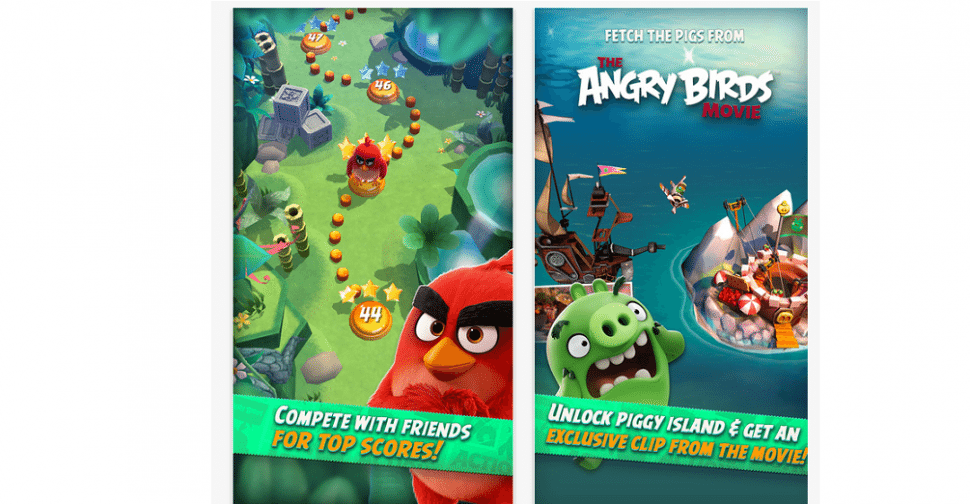 Various Levels
Each level includes several items to collect with a predetermined number of twangs to do the same. As you get along the game, things get tougher but are an amazing experience to have. Timing is an important element of the gameplay. You have different types of birds to choose from such as Red bird is general all-rounder, yellow allows you to move quickly through obstacles while the black bird is a bomb that explodes on impact.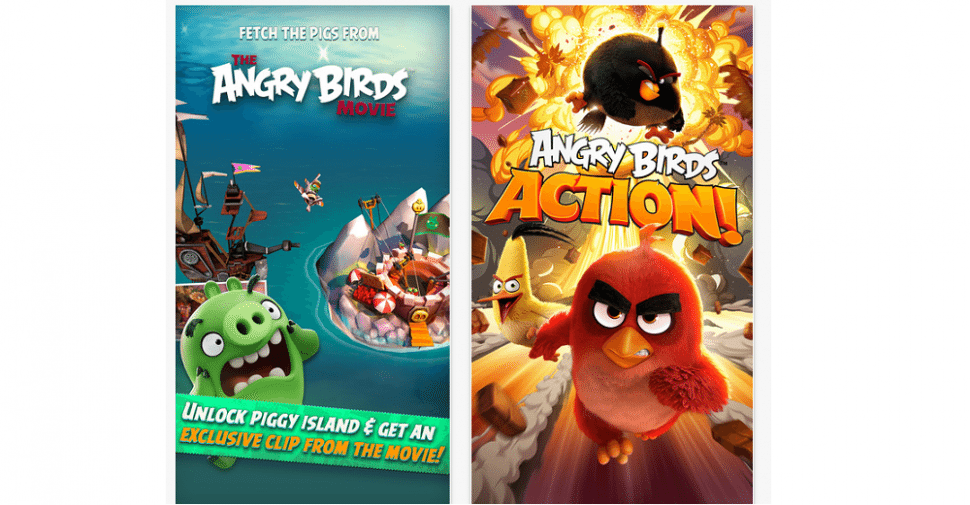 Freemium Game
Just like Angry Birds, you have only three lives on your energy bar. On exhausting those lives, you have to wait to recharge or watch an ad to gain a bonus. The game also includes a spin wheel before each potentially added extra obstacle.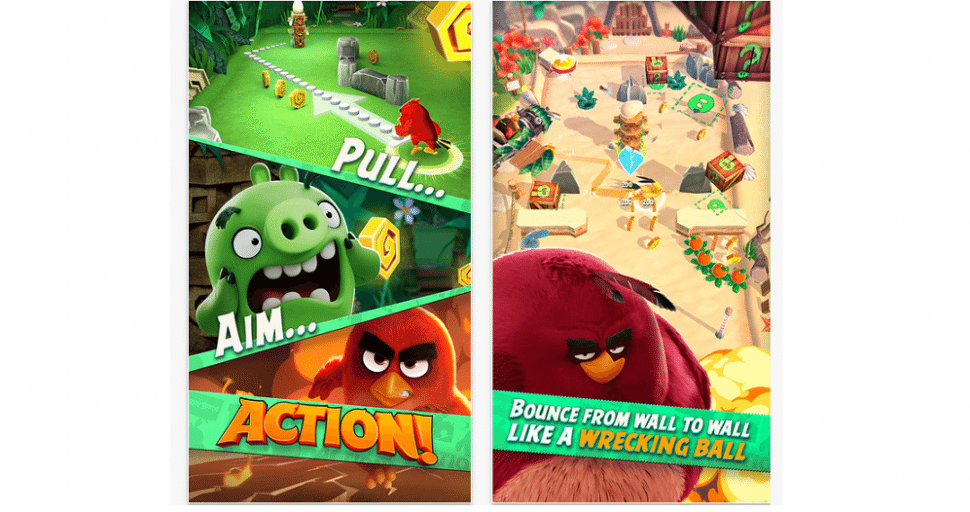 Wrapping Up
Angry Birds Action is a fun and addictive game. It is a great time killer and its simplicity has made it popular for so long. It might not reach up to the height of the original but still is an entertaining game that will leave a smile on your face.
Some useful insights about Angry Birds Action:
Cost: Free
Ratings: 3.9 out of 5 stars
Publisher: Rovio Entertainment Ltd.
Requires Android: 4.1 and up
Requires iOS: 8.0 or later
Download it for Android
Download it for iOS
Give Angry Birds Action a try and let us know how you feel about it in the comments.