Logitech G910 Orion Spark is a mechanical keyboard which is quite different from other keyboards. Logitech fans are surely excited about this new model that comes with some additional features and functions. The company has been there for quite a long time and has come with up with a unique mechanical keyboard for gaming. It is one of the best keyboards to look at and use.
Let's have a close look at Logitech G910:
Specs
The keyboard measures 19.9 x 8.3 inches and weighs 3.3 lb. It is compatible with Windows 7 and up. It comes with two palm rests and two-year hardware warranty. The key switch durability is 70 million.
Design
Logitech G910 comes with exclusive "Romer-G" switches that are very different Cherry or Topre switches. Cherry has dominated the market and now, it is interesting to see that Logitech is now developing their switches. Also, it is very silent and its unique keycap design is perfect for gaming.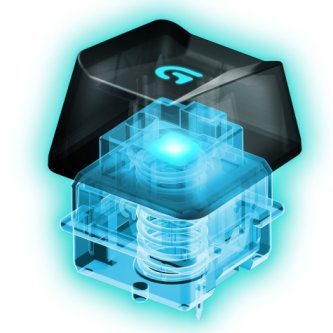 The keyboard is outfitted with 113 keys and includes dedicated media controls. There are 4 small keys in the top left corner so that you can easily switch between different macro configurations. Also, there are 2 buttons above the print screen/scroll lock/pause to switch the back-lighting and on and off "Game Mode."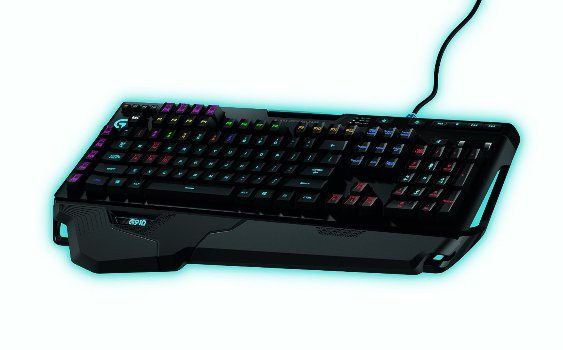 Volume controls sit above the number pad, including a scrolling volume wheel and mute button. The keys are made of polycarbonate and belong to unique switches. When it comes to customization of colors and profiles, it gives you tons of options. The keys feature customizable lighting and each key letter is entirely illuminated for a beautiful glow.
Performance
Logitech G910 is an ideal choice for gamers. The G-keys have been re-positioned to offer you excellent speed and accessibility. The two palm rests are a great addition to ensure that you have a comfortable experience using the keyboard.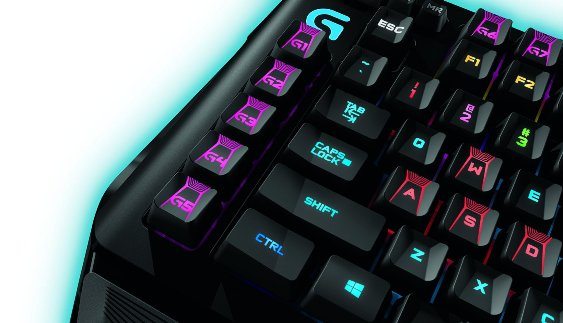 The backlighting modes of the keyboard are flexible and almost each key can be individually colored. You can choose to paint each key a different color, break keys into group or give the entire keyboard a cool lighting effect. All-in-all, we are impressed with the G910 lighting and colors. Also, the different effects work very nicely.
---
Pros:
Beautiful design
Great performance
Great customization
Cons:
Pricey
Consumes much space
Key layout can be improved
---
Final Words
If you are looking for a sturdy, well designed and unique keyboard, Logitech G910 Orion Spark
is a great choice. The G910 is built to last and feels solid enough to provide a premium feel. You are sure to appreciate its extra features. For gaming, it is a fantastic keyboard with a fancy layout. It is available at Amazon.com
at the best price.
Do you like Logitech G910? Will you purchase it? Let us know your thoughts about G910 in the comments section below.